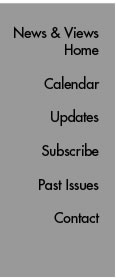 Etcetera
K.C. Nicolaou Elected to the American Philosophical Society
K.C. Nicolaou, The Scripps Research Institute Shiley Professor of Chemistry and chair of the Department of Chemistry, has been elected to the American Philosophical Society, an organization of learned individuals founded in 1743 by Benjamin Franklin. Election to the society honors extraordinary accomplishments in all fields.
The society describes its mission as promoting useful knowledge in the sciences and humanities through excellence in scholarly research, professional meetings, publications, library resources, and community outreach. Early members included George Washington, John Adams, Thomas Jefferson, Thomas Paine, James Madison, and John Marshall. Among later members were James Audubon, Robert Fulton, Charles Darwin, Thomas Edison, and Louis Pasteur. As an American Philosophical Society fellow, Nicolaou joins Scripps Research investigators Floyd E. Bloom, Gerald M. Edelman, Paul Schimmel, and Peter Vogt.


Harry Orf Named Interim Chair of BioFlorida Institute
Scripps Florida Vice-President of Scientific Operations Harry Orf has been appointed interim chair of the BioFlorida Institute, launched in 2010 as an initiative of BioFlorida, a statewide nonprofit bioscience industry association.
The BioFlorida Institute's mission is to create programs to improve science education and support bioscience entrepreneurs in Florida. The Institute also provides industry-specific workforce training to promote high-paying biotechnology jobs in the state, while researching trends and developments in Florida's bioscience industry to benchmark progress.