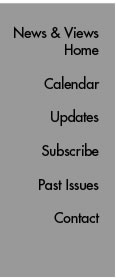 Snapshot: Weston Dunn
Position: Web and Data Analyst, Office of Graduate Studies
Primary Responsibilities: Dunn is responsible for the graduate program online application system, student records database, course evaluation system, and website.
Arrived at Scripps Research: February, 2011
Background: Born in La Jolla and raised in Temecula, Dunn developed his information technology skills and expertise while serving in the U.S. Army, including deployment to Iraq with the 4th Infantry Division. After his Army stint, he worked briefly at the Augusta, Georgia-based Knology Communications company as a technical support representative before returning to San Diego County to work as an IT specialist at Remtron, an industrial wireless remote-control company for heavy equipment and locomotives. Dunn has received additional IT training from at the University of Phoenix and Central Texas College.
Accomplishments: Dunn was awarded the Army Accommodation Medal for excellence in training soldiers in signal communications security.
What attracted him to Scripps Research: "What drew me into Scripps Research was the amount of world-renowned research I learned about in my experiences working on the American Cancer Society's Relay for Life events. The research produced at Scripps was actively helping the people closest to me battling cancer."
Extracurriculars: In addition to his activities helping organize the American Cancer Society's Relay for Life to raise funds and awareness of the disease, Dunn enjoys photography, which he took up as a creative outlet following his military service. He especially likes candid photography. "People get too nervous when posing for a photo. Catching people in their own environment or comfort zone is the most important aspect of a good photo to me," he explained. Dunn lives in Murrieta with his fiancée, Lindsey, and four-year-old son, Sage.
Send comments to: mikaono[at]scripps.edu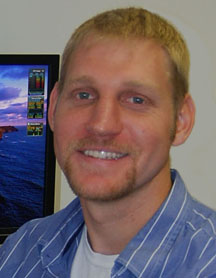 Weston Dunn, web and data analyst, is the newest member of the Office of Graduate Studies. (Photo by Cindy Brauer.)