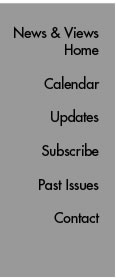 NextEra Energy, FPL and Scripps Research Announce Collaborative Effort to Research the Next Generation of Clean Energy Solutions
NextEra Energy, Inc. and its subsidiary, Florida Power & Light Co., have joined The Scripps Research Institute and its Scripps Florida division to announce a cutting-edge collaboration focused on finding creative solutions for the next generation of clean energy.
The innovative multi-year partnership will combine the partners' collective expertise to address three key challenges of the energy sector:
Improving the economic viability of large-scale clean energy expansions;
Increasing the output of next-generation renewable energy technologies; and
Enhancing the efficiency and storage capabilities of the nation's electric grid.
"Energy independence is critical for the future of our economy, security and environment – for Florida and the nation as a whole. To compete in the rapidly growing renewable energy economy and secure a clean energy future, this partnership will tackle the energy challenges of tomorrow by advancing clean energy research today," said NextEra Energy President and COO Jim Robo. "We are fortunate to have such a renowned research facility in our backyard, and our synergy is powerful."
"We are delighted to participate in this partnership, which advances the knowledge-based economy in the state," said Harry Orf, vice president for scientific operations at Scripps Florida. "These kinds of collaborations are critical to the economic future of Florida."
Scientists from Scripps Florida and local leaders joined representatives from NextEra Energy and FPL today to tour the roof of their Juno Beach headquarters, where employees have conducted solar power technology research since 2008. Currently, the rooftop-based Next Generation Clean Energy Living Lab I is testing five commercially available solar technologies. The new partnership will extend this research by utilizing space at Scripps Florida headquarters in nearby Jupiter, Fla., to create the Next Generation Clean Energy Living Lab II.
Also at the Jupiter campus, NextEra and FPL energy experts will work with Scripps Energy & Materials Center scientists, who seek to address the challenges of sustainability and energy security with fundamentally new chemistry that will lead to next-generation technologies.
"The Scripps Energy & Materials Center is bringing together the world's brightest scientific minds in the dynamic atmosphere and world-class facilities at Scripps Florida," said Scripps Research Professor Roy Periana, who directs the program. "The partnership between NextEra and Scripps is an important endorsement of our energy research and will play an important role in helping us expand the program through philanthropy, government funding and additional corporate collaborations."
In addition, the partnership will include educational programs, which will expand on the organizations' ongoing commitment to strengthening youth in the local community. In recent years, FPL has installed working solar power arrays at 10 Florida schools and has provided grants and science curricula for Florida school teachers to use to engage young people in learning about a clean energy future.
Send comments to: mikaono[at]scripps.edu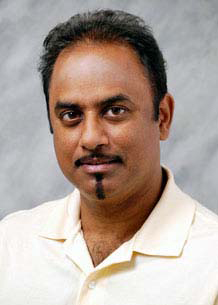 "The partnership… is an important endorsement of our energy research and will play an important role in helping us expand the program through philanthropy, government funding, and additional corporate collaborations," says Professor Roy Periana. (Photo by Bruce Hibbs.)