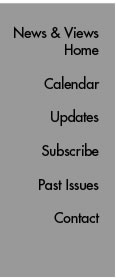 In Brief
Glen Nemerow to Speak March 9 in Faculty Lecture Series
Immunology and Microbial Science Professor Glen Nemerow will speak on "Insights in Adenovirus Gene Delivery from Structure Analysis" Wednesday, March 9, in the Faculty Lecture Series on the California campus. The lecture will be held at 5 PM in the Valerie Timken Amphitheater, Green Hospital. A reception will follow in the Arnold and Mabel Beckman building, first floor. For more information, see Nemerow's Faculty Lecture Series webpage.


Application Deadline March 1 for California Postdoctoral Travel Award Program
Applications are due Tuesday, March 1, for the new Scripps Research Society of Fellows (SOF) Postdoctoral Travel Award Program for California postdocs.
Presented by the SOF and the Office of Career and Postdoctoral Services, the program seeks to provide Scripps Research postdoctoral associates in California an opportunity to present scholarly activities at a scientific national or international conference. A maximum of six grants of up to $1,000 each will be awarded for conference-related costs (e.g. travel, housing, registration) incurred within the September 1 to August 31 academic year.
Eligibility, specific application procedures and proposal guidelines can be found on the SOF webpage, http://www.scripps.edu/services/sof/TravelAward/.


Blood Donors Offered Cash Compensation
To meet 2011 demand for normal human blood products used by institute investigators, the Scripps Research Normal Blood Donor Service (NBDS) seeks to expand its donor pool on the California campus. Donors are immediately compensated $25 to $100 for a single blood draw.
Potential donors must meet the following criteria:
Age: 18 to 65 years
Weight: at least 110 pounds (50 kg)
Blood pressure: between 90 to 180 mm Hg systolic and 50 to 100 mm Hg diastolic
No major surgery within the past six months
Adequate hemoglobin test scores
Negative screening for HIV and Hepatitis B and C, upon entry to the program and every subsequent year
No daily use of aspirin or anti-inflammatory medication
Further detailed information, including applications to become a paid donor, can be found at the NBDS website. NBDS Coordinator Priscilla Crisler can be reached at 858-652-5418; by fax, 858-652-5556; or e-mail, corelab@scripps.edu.
Send comments to: mikaono[at]scripps.edu

Bob Turner Retires After 31 Years of Service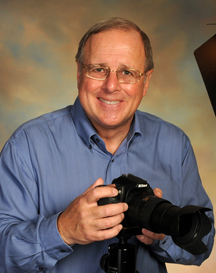 Bob Turner, director of BioMedical Graphics, will retire Wednesday, March 2, after better than 31 years of service to the institute. "It has been a challenging, yet rewarding experience, and I'm grateful to many of you for helping me along the way," he says. (Photo by Bob Turner.)