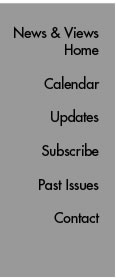 Etcetera
M.G. Finn and Laurie Smith to Head Journal of Combinatorial Chemistry/ACS Combinatorial Science
The American Chemical Society (ACS) has announced the appointment of Professor M.G. Finn (Department of Chemistry and The Skaggs Institute for Chemical Biology) as editor-in-chief of ACS Combinatorial Science, the successor to the Journal of Combinatorial Chemistry. The name change signals an expansion of the journal's scope to include combinatorial and evolutionary approaches to problems in biology, molecular biology, materials science, and catalysis development, in addition to the journal's traditional focus on synthetic chemistry methods and high-throughput drug discovery.
"Overall, this new version of the journal aims to support an emerging new science that crosses traditional boundaries to focus on molecular function," said Finn. "My exposure to many of the leaders in this area at Scripps has sensitized me to these scientific opportunities. I hope to bring many of the lessons I have learned here to the larger community in this position."
Finn will be joined in this effort by Senior Administrative Assistant Laurie Smith, who has been asked to serve as editorial assistant/journal office administrator. Prior to joining Scripps Research in February 2005, Smith spent more than 20 years in advertising, public relations, and publishing. Most recently she worked for a New England-based newspaper publishing group as a reporter, feature writer, and coordinating editor.


SOF Announces Fall Research Symposium Prize Winners
The Society of Fellows (SOF) has announced the winners from the California campus Fall 2010 Postdoc Research Symposium, which attracted a few hundred scientists from around the La Jolla campus on September 30.
The oral presentation winners, selected by Scripps Research faculty, were:
Chemistry and Structural Biology: Orion Berryman and Chi-yu Fu (tie), first place
Immunology: Amanda Buchau, first place; Andrew Lee, second place; Amanda Blasius, third place; Shailendra Kumar, fourth place
Cell & Molecular Biology; Michael Howell, first place; Nabanita De, second place; Michael D. Huber, third place; Jonathan Ross Hart, fourth place
Experimental Medicine, Neurosciences, and Translational Research: Karsten Baumgaertel, first place; Julien Courchet, second place
The poster presentation winners, evaluated by all symposium attendees, were:
Chemistry and Structural Biology: Prem Sinha
Immunology: Janett Schwarz and Sanja Arandjelovic
Cell and Molecular Biology: Vijay Gupta and Jesus Torres-Bacete
Experimental Medicine, Neurosciences, and Translational Research: Thomas Cramer
The SOF committee also selected one presenter–Michael Howell—to receive the new Jared Purton Memorial Award, which recognizes an outstanding oral presentation at the research symposium.
All winners receive cash prizes from the SOF.


Jared F. Purton Foundation to Hold First Annual Good On You 5K Charity Run/Walk
The Jared F. Purton Foundation is holding its first annual Good On You 5K Charity Run/Walk, a Halloween Costume Run/Walk in which participants are encouraged (although not required) to dress up in costume, on Sunday, October 24 at 8 AM. Participants will also have the opportunity to meet with representatives from different local charities to learn about their missions and volunteer opportunities. The event will be held at San Diego's Crown Point Park (Mission Bay). Registration is $25 online before October 20 and $35 on the day of the race, but the Society of Fellows (SOF) will pay $10 of the fee for the first 50 Scripps Research employees that sign up. An SOF member will be at the registration table on the day of the race. To receive your $10 reimbursement simply present your Scripps Research ID. Note that only those registering by October 17 will receive t-shirts. To register and for more information, see http://purtonfoundation.org.

Send comments to: mikaono[at]scripps.edu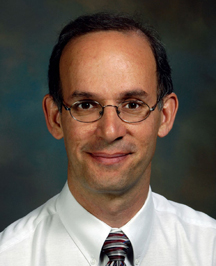 Professor M.G. Finn has been named editor-in-chief of ACS Combinatorial Science.