In Memoriam:
Keith McKeown
(1945 – 2010)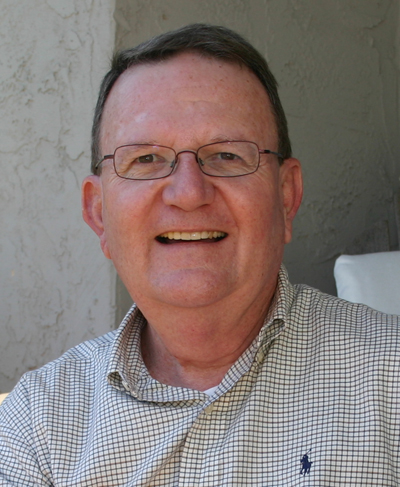 Keith McKeown, vice president of communications and public relations for The Scripps Research Institute, died on September 17 from complications resulting from melanoma. He was 65.
"After eight years of service as vice president of communications and public relations, Keith leaves a rich legacy at the institute," said Scripps Research President Richard A. Lerner, M.D. "I would like to extend my heartfelt condolences to his numerous friends and colleagues."
"Keith set an example for us all with his courage and sense of humor up until the end," added Douglas Bingham, Scripps Research executive vice president and chief operating officer. "We will miss him."
In a varied career in communications and public relations that spanned four decades, McKeown used his professional skills for social betterment and social change.
McKeown, who was born on April 29, 1945, grew up in San Francisco. He earned his bachelor's degree from the Georgetown University School of Foreign Service (1966, including study at the University of Paris, Sorbonne), and master's from the London School of Economics and Political Science (1967).
Early in his career, he worked as a newspaper reporter and bureau chief for a daily newspaper in Middletown, New York, and as a writer and assistant editor for two national weekly news magazines for children. He was also a public information specialist with the U.S. Army during the Vietnam War, for which he was awarded a Bronze Star for Distinguished Service in 1970.
Later, his employers included the National League of Cities and U.S. Conference of Mayors (1972 – 1974), the Regional Employment and Training Consortium (1974 – 1980), the National Jail Reform Coalition (1981 – 1985), the Center on Budget and Policy Priorities (1985 – 1989), The Aspen Institute (1989 – 1991), and The Pew Charitable Trusts (1991 – 1997). Before arriving at Scripps Research, he was assistant vice president of communications and marketing for the Los Angeles County Museum of Art for six years.
He joined Scripps Research in 2002, attracted by the institute's world-class science and interdisciplinary approach, as well as the challenge of applying his public relations and communications skills to a different field.
In his free time, McKeown enjoyed reading biography and history (especially of the French Revolution and the American Revolution), watching films (from action flicks to productions from developing countries), and listening to music (from chamber music to the blues). He was also an avid baseball fan.
He is survived by many friends. Funeral arrangements are yet to be determined.
Send comments to: mikaono[at]scripps.edu