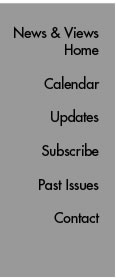 Snapshot: Cindy Scott-Lunau
Title: Vice President of Human Resources
Responsibilities: Overseeing Human Resources operations for Scripps Research on the California and Florida campuses, including Recruitment, Benefits, Compensation, Employee Relations, Training, Psychological Services and Counseling, Career and Postdoctoral Services, and the International Office.
Started at Scripps Research: May 2010
First Impressions: "The Scripps Research Institute is so well known and a great establishment and I'm very proud to be a part of it. I've been especially impressed with the genuine reception and welcome and look forward to contributing all I can to support the institute's ongoing success."
Background: A graduate of Kellogg Community College (Associate of Arts) and Arizona State University (B.S.), she has more than 25 years of human resources management experience, cultivating a collaborative approach to solving workplace issues. She has worked at both for-profit and not-for-profit entities, including Greyhound Food Management, MGA America, Apria Healthcare, PETsMART, OrthoRehab, and San Diego Association of Governments (SANDAG). Prior to coming to the institute, she was Vice President, Human Resources and Administration for CureSearch National Childhood Cancer Foundation in Arcadia, California.
Goals: "To contribute to the ongoing success of The Scripps Research Institute and to help maintain its high standards. I'd like faculty, scientists, and staff to view HR as a helpful resource for them to get things done."
Extracurriculars: Spending time with her husband, Kevin, and of course their dog, Tig; enjoying the outdoors whether it be hiking, biking, sailing, yard work, or taking in the mountain view at her home in Valley Center; and, for the quiet times, reading murder mysteries (especially those by Sue Grafton, James Patterson, and Janet Evanovich) on her much-loved Kindle.
Send comments to: mikaono[at]scripps.edu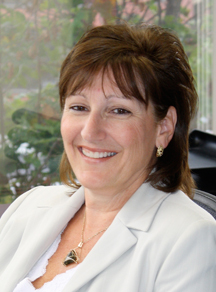 "I look forward to contributing all I can to support the institute's ongoing success," says the new Scripps Research Vice President of Human Resources Cindy Scott-Lunau.