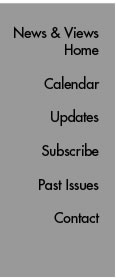 Etcetera
Julius Rebek Wins ACS Nichols Award
Professor Julius Rebek, director of the Skaggs Institute for Chemical Biology at The Scripps Research Institute, has won The 2011 Nichols Award from the New York Section of the American Chemical Society (ACS). The honor, established by chemist William H. Nichols in 1902, is awarded annually to a chemical scientist for original research. In his research program, Rebek studies basic questions of molecular recognition, self-assembly, catalysis, and complementarity by designing novel organic molecular nanocapsules and synthetic receptors.
The award ceremony, which includes a distinguished symposium and banquet, will be held in Westchester, New York, on Friday, March 18, 2011. Previous recipients of the award include Scripps Research investigators K. C. Nicolaou (1996) and K. Barry Sharpless (2006).


Loring Lab Collaboration Wins CIRM and Australian Grants
A collaboration among Professor Jeanne Loring of Scripps Research in California, Professor Tom Lane of the University of California, Irvine, and Professors Ban-Hock Toh and Richard Boyd of Monash University in Australia has won grants from the California Institute for Regenerative Medicine (CIRM), the state stem cell agency created by proposition 71, and the Australian state of Victoria. The CIRM portion of the grant is $1.2 million.
The goal of the project, titled "Thymus based tolerance to stem cell therapies," is to develop a general method that can be used for any cell replacement therapy to allow transplanted cells to survive and function, while retaining the immune system's ability to guard against infection and destroy cancerous cells. For more information, see http://www.cirm.ca.gov/content/thymus-based-tolerance-stem-cell-therapies-rm1-01717 .


Jonathan Pokorski Wins NIH Pathway to Independence Award
Jonathan Pokorski, a postdoctoral fellow in the M.G. Finn lab, recently received a highly competitive "Pathway to Independence" K99 award from the National Institutes of Health. The goal of this award is "to assist investigators in securing a stable research position during the critical transition stage of their career." Working under Finn's guidance, Pokorski will investigate new ways to present growth factors to damaged tissues within "soft" materials. The ultimate goal of this research is to develop environments that mimic the extracellular matrix, allowing implanted stem cells to differentiate into the requisite tissues for healing a variety of disease states. The award provides two years of postdoctoral support, followed by three years of funding to begin an independent academic career.


Emily Plummer Honored by AWIS-SD
Emily Plummer, a graduate student in the Scripps Research Kellogg School of Science and Technology, was among the scholarship winners honored by the San Diego Chapter of the Association for Women in Science (AWIS-SD) at its biennial Scholarship Gala on May 6. The scholarship program, now in its 12th year, encourages aspiring female scientists by awarding scholarships to outstanding students pursuing degrees in science, technology, engineering and mathematics (STEM) fields at institutes of higher learning in San Diego County. According to AWIS-SD, this year the program received a record number of applications, and eight scholarships were awarded to "ambitious and talented students with exceptional achievements in academics and research in addition to community service and outreach activities."
Send comments to: mikaono[at]scripps.edu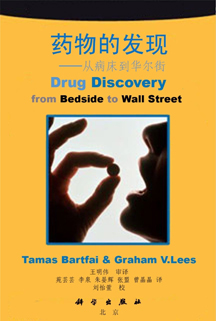 Japanese and Mandarin speakers can now enjoy Drug Discovery: From Bedside to Wall Street (Elsevier) by Tamas Bartfai, chair of the Scripps Research Molecular and Integrative Neurosciences Department, and Graham Lees, publishing director of TheScientificWorld Ltd. Previously translated into Japanese, the Mandarin edition comes out this month. For more information, see News&Views article "The Accidental Author or the Price of Popularity."