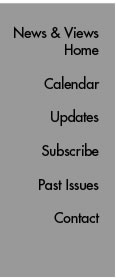 Snapshot: Joe Calini
Title: Financial Reporting, Manager
Responsibilities: Preparing monthly financial statements of The Scripps Research Institute for an internal audience, such as upper management and the Board of Trustees, and quarterly/annual statements for a public audience, which includes bond holders, banks, government, investors, donors, etc. The financial statements track items such as the institute's assets, liabilities, grant revenue, grant expenses, and cash flow.
Background: A native of Connecticut, Calini earned a bachelor's degree from San Diego State University and an M.B.A. from The Pennsylvania State University. After working for several firms, including United Technologies, Harris Corporation, and PricewaterhouseCoopers, he landed with Hitachi in 1999, where he worked for the next decade. At Hitachi, he held a variety of positions of increasing responsibility for two subsidiaries: Home Electronics America and Maxell Corporation of America.
Started at Scripps Research: October 2009 as a consultant; March 2010 as an employee.
Current Goal: Automating the process of preparing financial statements. "It's a fun and rewarding goal to switch over, and once it's done we should be able to prepare statements more quickly and accurately." Calini hopes the process will be substantially automated by September.
Thoughts on Scripps Research: "I'm impressed by the institute's scientific contributions that make the world a better place."
Extracurriculars: Spending time with his wife, Anna, and his nine-year-old son, Zane; coaching Little League and soccer; cheering on the San Diego Chargers and San Diego Padres.
Send comments to: mikaono[at]scripps.edu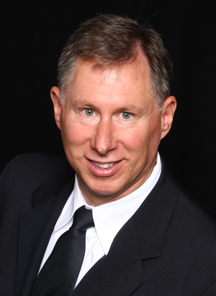 Scripps Research Financial Reporting Manager Joe Calini aims to automate the process of preparing financial statements.