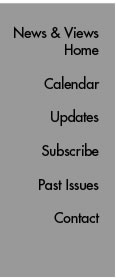 In Brief
Erica Ollmann Saphire to Speak as Part of the Faculty Lecture Series
Associate Professor Erica Ollmann Saphire will speak on "The Structural Basis of Ebola Viral Pathogenesis: Entry, Replication, and Immune Evasion" on Wednesday, May 12, as part of the Faculty Lecture Series. The lecture will take place in the Timken Amphitheater (Green Hospital), 10666 North Torrey Pines Road, La Jolla, at 5 PM, with a reception to follow in the Arnold and Mabel Beckman building, first floor. For more information, see Ollmann Saphire's Faculty Lecture Series web page.


Career Workshop Series: Spring Grantsmanship and Funding Fest 2010
The Society of Fellows and Office of Career and Postdoctoral Services is hosting events in the Spring Grantsmanship and Funding Fest on the La Jolla campus on Wednesday, May 12. The program features:
Miles Fabian, program director at National Institute of General Medical Sciences, speaking on "Funding Opportunities from the NIH," from 10 to 11 AM.
A panel discussion on "K99/R00" from 1:30 to 3 PM. In addition to Fabian, panelists include moderator Lars Bode, assistant professor of pediatrics at UCSD, and K99 recipients Cortney Henderson of UCSD, and Jeff Lee and Nicole Steinmetz of Scripps Research.
The events will be held in the in the Keck Amphitheater, Beckman Building. No RSVP is necessary and refreshments will be provided.

Send comments to: mikaono[at]scripps.edu


Bonnie Towle Retires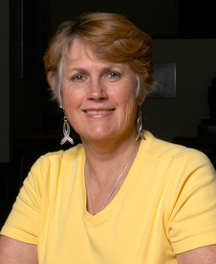 Administrative Assistant Bonnie Towle is retiring from the institute after more than 23 years of service. "I have really enjoyed working at TSRI," said Towle, who plans to travel, work on her yard, and spend time with her grandchildren during her retirement. "I have learned so much and worked with so many wonderful people. I will miss everyone here!" (Photo courtesy of BioMedical Graphics.)