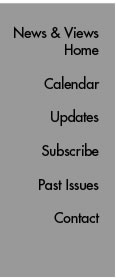 In Brief
Safety Gram Live! Presents "Green Chemistry"
The Department of Environmental Health & Safety in California and Forida and the Scripps Research Green Team invites you to join a discussion of "Green Chemistry" featuring speaker Ettigounder "Samy" Ponnusamy, a principal scientist at Sigma-Aldrich, on Wednesday, April 28 at noon. In the chemical and life science industry "going green" presents unique and interesting challenges. The presentation will cover a brief overview of what green chemistry is, the latest technologies and trends, California and Florida's Green Chemistry Initiative, and its role in building a road map to a more sustainable future. Pizza and refreshments will be provided at the event, which will be held in the Keck Auditorium, Beckman Building. For more information about the event in California, contact Julio Giannotti at julio@scripps.edu or 858-784-8462; RSVP to Danielle DeLorme at ddelorme@scripps.edu. The presentation will be broadcast live in classroom A116 in Jupiter; for more information about the event in Florida, contact Dr. Larry Wylie at x2041; to register, RSVP to Galina Judge at gjudge@scripps.edu.


Lunch & Learn: Retired Marine Speaks on Leadership, Stress, and Recovery
Come hear retired U.S. Marine Corps Lieutenant Colonel Jay Kopelman—a decorated combat veteran, author, expert speaker, and advocate for those suffering from stress disorders such as PTSD and TBI—share his insights on leadership, stress, and recovery from trauma on Thursday, April 29, from noon to 1 PM, as part of the ongoing Lunch & Learn seminar series for employees. Kopelman, who fought with an Iraqi Army battalion during the 2004 battle of Fallujah, and his canine companion Lava have a unique story to share. Kopelman is the author of two books, New York Times and international bestselling memoir From Baghdad, With Love: A Marine, the War, and a Dog Named Lava and From Baghdad to America: Life Lessons From a Dog Named Lava. Kopelman and Lava been featured in numerous forums, including The Today Show, CNN, MSNBC, KPBS, CBS Evening News, and symposiums and conferences attended by physicians, psychologists, and therapists. The event, arranged by The Office of Counseling and Psychological Services, will be held in the Keck Amphitheater of the Beckman Building, La Jolla campus.
Send comments to: mikaono[at]scripps.edu

Celebrating the Planet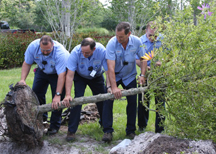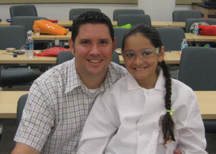 Scripps Florida jointly celebrated Earth Day and Take Your Child to Work Day on April 22 with a number of community-oriented events, including planting a large oak tree.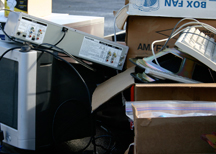 In California, the Green Team hosted a successful shoe collection and e-waste recycling event, following the previous week's Green Expo.