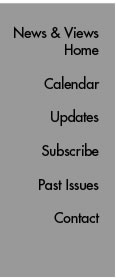 Businesswoman and Community Leader Katherine Kennedy to Lead Scripps Research Institute Council
By Mika Ono
San Diego businesswoman and community leader Katherine Kennedy, founder and president of Relocation Coordinates, has been named chair of the newly formed Scripps Research California Council to heighten awareness of Scripps Research in the community and to help expand support for the renowned institute.
As chair, she will help to recruit and lead a group of prominent individuals from various business, nonprofit, and government sectors to assist the biomedical research facility in La Jolla in increasing philanthropic support for its breakthrough science throughout the state and nation.
"It is crucial that people from our community be introduced to the science and the innovators at The Scripps Research Institute," Kennedy said on accepting the volunteer position. "Here, in a stunning setting, is a jewel that has long been contributing to our health and life enhancement through its discoveries. Now is the time to shine a very bright and well-deserved spotlight on The Scripps Research Institute to increase awareness, recognition, and philanthropy.
She continued, "The California Council has this as its mission: drawing people to Scripps Research who, when introduced, are awed by the work and who feel compelled to promote that work to others."
"I was delighted when Katherine agreed to lead the Council," said Scripps Research President Richard A. Lerner. "The institution will benefit greatly from her vision and leadership. Scientific research is expensive and federal funds so restrictive that we rely on philanthropy to fund our forward-looking science. Katherine will open doors, make a strong case to donors, and lend great enthusiasm and energy to our efforts."
The Scripps Research California Council has been formed to attract volunteer leaders who will bring valuable networks of friends and a broad range of expertise to help Scripps Research to accelerate and enhance its results.
"By serving as ambassadors and advocates for Scripps Research in various business and social communities, Council members will extend the reach of staff and members of our Board of Trustees," said Wendy Keeney, the institute's vice president of philanthropy. "Central to the mission of the Council is to introduce Scripps Research to people interested in advancing biomedical research, and to get them involved in supporting the scientific efforts under way on both our California and Florida campuses."
A key role of the Council will be to develop specific initiatives designed to promote Scripps Research in the philanthropic community. Other roles include hosting small events for donors and prospective donors and participating in an annual flagship event promoting the institute. The Council will also advise the administration and Trustees concerning the impact of program and policy initiatives upon operations of the California site. Those interested in knowing more about the Council's activities may contact Wendy Keeney at (858) 784-7083 or wkeeney@scripps.edu.
About Katherine Kennedy
Katherine Kennedy, a graduate of San Diego State University and former professional opera singer, is founder, president, and CEO of Relocation Coordinates, a world-class company with 27 years experience handling domestic and international relocations for corporations of all sizes. She is also co-founder and chair of Relocation Information Systems, a web-based, proprietary, customizable software application that coordinates, manages, and integrates all areas of the relocation process. A leader in her industry, she is also founder of San Diego Relocation Council, an association dedicated to educating corporations on trends in recruiting and relocation.
Kennedy is a passionate advocate of organizations representing her varied interests in music, the arts, environment, politics, and of course health and science. In addition to her role as chair of the Scripps Research California Council, she is currently a member of the Board of Directors of the La Jolla Music Society, the Scripps Institute of Oceanography, and the Lincoln Club, and a member of the Strategic Advisory Board of Equinox. She is also involved in organizations including Patrons of the Prado, San Diego Rotary Club, San Diego Yacht Club, San Diego Zoological Society, Fairbanks County Club, San Diego Social Venture Partners, Pro Kids Golf, American Red Cross, and Neighborhood House Association.
She expresses one of her key beliefs this way, "Every person you know is a thread of the fabric of a community, to be woven into the most colorful and amazing cloth to support, wrap around, or overlay the needs of that community."
Send comments to: mikaono[at]scripps.edu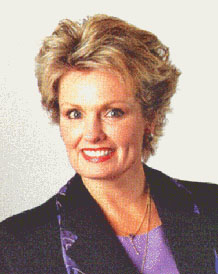 "It is crucial that people from our community be introduced to the science and the innovators at The Scripps Research Institute," says Katherine Kennedy, chair of the Scripps Research California Council.