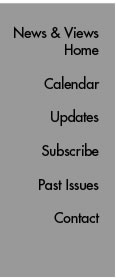 Etcetera
Philip LoGrasso Promoted to Full Professor
Philip LoGrasso, who is a member of the Scripps Research Institute Department of Molecular Therapeutics on the Florida campus, has been promoted to the rank of full professor. In his research program, LoGrasso, who also holds the title of senior scientific director of the Translational Research Institute at Scripps Florida, studies structure–function relationships of enzymes for drug discovery and development. For more information, see the LoGrasso faculty page and LoGrasso lab website.


Martin Friedlander Wins 2010 Bressler Prize in Vision Science
Martin Friedlander, professor at The Scripps Research Institute and staff ophthalmologist and chief of retina service at Scripps Clinic and Green Hospital, has been awarded The Jewish Guild for the Blind's 2010 Alfred W. Bressler Prize in Vision Science. The prize is awarded to an accomplished mid-career vision care professional whose leadership, research, and service have resulted in important advancements in the treatment of eye disease or rehabilitation of persons with vision loss, and whose life's work portends future excellence. According to the Bressler Committee, Friedlander was selected due to "his extraordinary work with cell biological research and clinical issues of retinal disease." For more information, see the Friedlander faculty page and the Friedlander lab website.


Scripps Florida Intern's Photographs Featured at Hibel Museum
The photographs of a young Scripps Florida intern are the featured attraction at a solo exhibition at the Hibel Museum of Art on the campus of Florida Atlantic University (FAU) in Jupiter. All of the photographs in the exhibition – of an extraordinary collection of 17th and 18th century hand-painted fans – were taken by Michael Metzner, a 19-year-old sophomore at Florida Atlantic University and a research intern in Scripps Florida's Department of Metabolism and Aging. The exhibition, entitled Perceptions of Beauty: An Artistic Photographic Expression of Antique Fans, started February 25 and runs throughout the season. A portion of the proceeds from any sales will go to scholarships for underprivileged children. To see one of the photos, click here. For more information on the Hibel Museum, see http://www.hibelmuseum.org/


Florida Community Lecture: "Conquering Alzheimer's Disease – Advances in Diagnosis and Treatment"
Scripps Florida is hosting a free community lecture on Alzheimer's disease and current developments in diagnosis and treatment on Thursday, March 11, from 9 AM to noon. The agenda includes:
"The Human Genome, Alzheimer's Disease, and Biomarkers," by Scripps Research Professor Claes Wahlestedt
"Clinical Review of Alzheimer's Disease and Mild Cognitive Impairment," by Mark Brody, president of Brain Matters Research
"Latest Industry Efforts in Alzheimer's Disease," by Jeffrey Nye, vice president of Experimental Research, Johnson & Johnson
As seating is limited, pre-registration for the event, to be held on the Scripps Florida campus at Building B, 120 Scripps Way in Jupiter, is required. RSVP to Lisa Huertas, (561) 228-2015 or lhuertas@scripps.edu.
Send comments to: mikaono[at]scripps.edu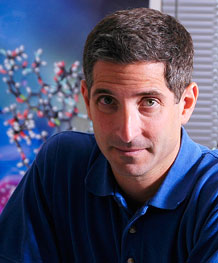 Professor Philip LoGrasso studies structure–function relationships of enzymes for drug discovery and development. (Photo by Randy Smith.)