In Memoriam:
Jared Franklin Purton
(1976 - 2009)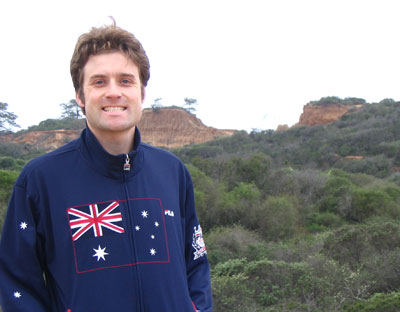 Jared Purton, a research associate in The Scripps Research Institute's Surh lab, died in a car crash on December 13. He was 33.
"Thank you all for the outpouring of tender thoughts for our Jared Purton who recently passed away in a very tragic way," writes Professor Charles D. Surh. "Jared had a special gift for bringing out the best in us. He was kind, giving, humorous, intelligent, and universally loved by everyone. It is a great loss for us and for his great many friends here at Scripps and beyond. We will all miss him terribly."
Purton, a native of Australia who was born March 8, 1976, earned an undergraduate degree in Genetics and Ph.D. in Immunology from Monash University in Melbourne, Australia. He arrived at Scripps Research for postdoctoral studies in 2003. A recipient of numerous awards and honors, Purton was the author of 18 published papers.
In addition to many friends, he leaves behind his parents, Alan and Chris Purton, and brothers, Cameron and Travers.
A memorial service was held December 18 on the beach at La Jolla Shores, one of Jared's favorite places in San Diego.
The Scripps Research postdoctoral group Society of Fellows (SOF) has announced the creation of the Jared Purton Award in "loving memory of our esteemed colleague." The prize will be awarded annually as part of the group's research symposium to individuals who excel in the field of immunology.
In lieu of flowers, the family requests that donations be sent to the Jared Franklin Purton Memorial Fund, which will support mental health research. Donations can be made either in person at the San Diego County Credit Union or via wire to the following bank account: Jared Franklin Purton Memorial Account, # 000373603800, San Diego County Credit Union, 6545 Sequence Drive, San Diego, CA 92121, (877) SDCCU-4U, ABA Routing Number: 3222-8161-7.
Send comments to: mikaono[at]scripps.edu