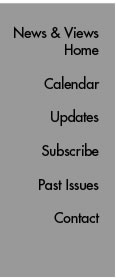 Etcetera
Jin-Quan Yu Wins Eli Lilly Grantee Award
Jin-Quan Yu, associate professor in The Scripps Research Institute Department of Chemistry, has won a prestigious Eli Lilly Grantee Award, which consists of a two-year unrestricted research grant of $100,000. In his research program, Yu discovers regioselective and enantioselective reactions based on C-H activations and applies these reactions to drug discovery and natural product synthesis. Previous winners of the grant, which is awarded without an application process, include Associate Professor Glenn Micalizio and Professor Phil Baran.


William Roush to Give Public Lecture at Scripps Florida
Scripps Florida's William R. Roush, professor of chemistry, associate dean of the Kellogg School of Science and Technology, and executive director of medicinal chemistry, will speak on "The Link Between Graduate Education, Chemistry, and Biomedical Research: A Pathway that Impacts Society" on Wednesday, November 18 at 6 PM. The lecture, which will be hosted by the Office of Philanthropy, will be held at 120 Scripps Way, Building B, Jupiter, Florida. Refreshments will be served beginning at 5 PM. As seating is limited, pre-registration is required. Please RSVP to Lisa L. Huertas at (561) 228-2015 or lhuertas@scripps.edu by Monday, November 16.
Send comments to: mikaono[at]scripps.edu

Scripps Florida Receives Community Award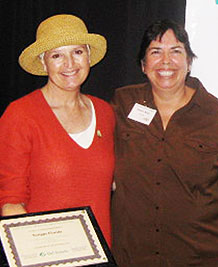 Scripps Florida recently received a Community Award from the Girl Scouts of Southeast Florida, Inc. for Scripps Florida's science education outreach efforts with community Girl Scout troops. The national recognition was accepted by Deborah Leach-Scampavia (left), Scripps Florida's education and outreach administrator, shown here with Laura Kerr, one of the Girl Scout troop leaders who nominated Scripps Florida.