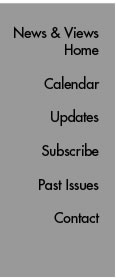 In Brief

Library Tip: JACS Journal Club
The Journal of the American Chemical Society has launched the JACS Journal Club where the lab-based journal club goes global. Students, postdocs, and faculty can ask questions and comment on current research reported in the ACS flagship journal. "Five things you need to know" is the discussion area where authors share what does and doesn't work in their experiments, and you can add comments or tips of your own. The JACS Journal Club is part of JACS Beta an experimental website that explores different and innovative ways to share chemical research. Send comments or questions to the Kresge Library, x4-8705 or helplib@scripps.edu.

New Series of English-as-a-Second-Language Classes to Begin
A new series of English-as-a-Second-Language classes will begin Tuesday, July 14, 2009. Instructor Cassandra Wadkin's class meets from 6:30 to 8:30 PM every Tuesday evening in the Immunology Building West Conference Room. The price for three months (12 classes) is $60.
Each intermediate-level English class is divided into speaking and listening, idioms and vocabulary, and reading and writing. If you would like to improve your English and your understanding of your friends and colleagues, movies, television shows, and the news, this class is for you. The class uses movies, games, television shows, grammar books, songs, drawing and novels to teach standard American English. Have fun and learn English at the same time! For more information, please leave a message at x4-2176
Send comments to: mikaono[at]scripps.edu

Margaret Wai-Fun Erp
(1952-2009)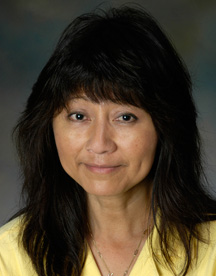 Margaret Wai-Fun Erp of BioMedical Graphics passed away on June 26, 2009. "For better than two years Margaret courageously endured, without complaint, the challenges she faced from cancer treatments," said Bob Turner, director of BioMedical Graphics. "She leaves TSRI after better than 17 years of dedicated service. Margaret will be sorely missed by all who knew her gentle way."
Karl Thorpe Retires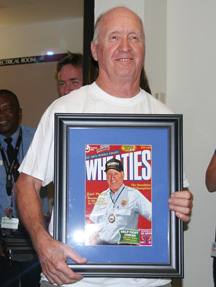 Security Officer Karl "Speedy" Thorpe has retired from Scripps Research as of June 30, after almost a dozen years of service to the institute. "Working at Scripps was definitely one of the highlights of my life," he said. "I made so many good friends." Thorpe, who currently ranks first in the country in his age group (70 - 74) in the 100-meter dash and second in the 200-meter dash, is now training for the masters national meet, to be held in San Francisco in August, and the world meet, to be held in Utah in October. Photo by Kevin Fung.