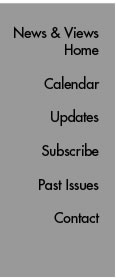 Etcetera

Robert Rounbehler Wins National City Fellowship
Robert J. Rounbehler, a research associate in the Cleveland lab on the Florida campus of The Scripps Research Institute, has been awarded a postdoctoral fellowship by the National City Charitable Contributions Committee. The fellowship will provide the funding necessary for Rounbehler to complete research targeting the Myc pathway that directs tumor angiogenesis, studies that may lead to the development of new drugs for cancer therapy. The fellowship will also support Rounbehler in the transition into an independent academic faculty position.
Send comments to: mikaono[at]scripps.edu

First Video Thesis Defense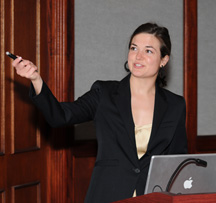 On April 9, Skaggs Oxford scholar Erin Scherer was the first student to complete her doctoral work in the Scripps Research/Oxford program and the first student at the Kellogg School of Science and Technology to present her thesis to committee members live via teleconference using the institute's new distance learning equipment. Committee members were at the institute's La Jolla, California campus and in Oxford, England. Photo by Bob Turner of BioMedical Graphics.