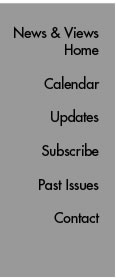 Board of Trustees Elects Mark Pearson as Newest Member
By Mika Ono
The Scripps Research Institute Board of Trustees has elected philanthropist and entrepreneur Mark Pearson as its newest member.
"We warmly welcome Mark to the board," says Scripps Research President Richard A. Lerner. "Mark's business acumen and extensive leadership experience will be a great asset to the continuing success of the institute."
Pearson, 43, a leader in Silicon Valley commercial real estate, is a managing partner at CresaPartners, a national corporate real estate company with 26 offices. Pearson is also co-founder and managing partner of Drawbridge Partners, a real estate development and investment company.
He has also founded several companies with emphasis on helping people reduce the cost of health insurance along with health and wellness expenses, and Annex Ventures, a venture capital firm focused on providing early-stage financing for technology and biotechnology companies.
"I am honored at the opportunity to serve on the Scripps Research board," says Pearson, "and excited to participate in the governance of this outstanding institution."
Pearson has been involved with the programs at Scripps Research for a number of years. In 2003, he gave $3 million to the institute to establish the Pearson Center for Alcoholism and Addiction Research. The center combines the latest biomedical research with new clinical treatments to fight the devastating, costly, and deadly disease of alcohol and drug addiction. Co-directed by Scripps Research Professors George Koob and Barbara Mason, the center's work complements and reinforces traditional treatments by focusing on the physiological changes in the brain that drive excessive drinking and drug use while creating vulnerability to relapse.
In 2007, Pearson also funded the Pearson Family Chair, an endowed chair in alcoholism and addiction research at Scripps Research.
"The chair provides assurance that the team I assembled at Scripps Research can carry on our exciting work, which has great potential to help people in recovery," says Mason, who currently holds the chair. "As part of the Pearson Center, the chair also gives me the freedom to conduct early proof-of-concept studies and quickly build on preclinical and clinical findings, work that could be delayed for years if we had to wait for National Institutes of Health funding, or never done at all."
Pearson joins 29 other members on the Scripps Research Board of Trustees, which oversees governance of both the institute's La Jolla-based campus and its new division in Palm Beach County, Florida. The Board, comprised of individuals from business, science, law, medicine, government, finance, and philanthropy, meets frequently to review major decisions concerning the policies, finances, operations, and direction of the institute.
Send comments to: mikaono[at]scripps.edu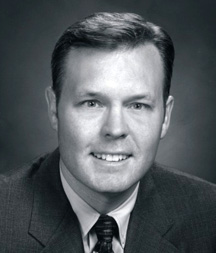 "I am honored at the opportunity to serve on the Scripps Research board," says philanthropist and entrepreneur Mark Pearson.