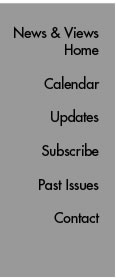 W. Mark Crowell Joins Scripps Research as VP, Business Development
By Mika Ono
The Scripps Research Institute has announced that W. Mark Crowell, previously of University of North Carolina (UNC) at Chapel Hill, has joined the institute as vice president for business development.
"We are delighted to welcome Mark on board," said Scripps Research President Richard A. Lerner. "His initiative, expertise, and extensive experience in technology transfer and development makes him a valuable addition to our team."
In his new position, Crowell will lead technology transfer efforts, oversee research partnerships and industry relations, and launch business development initiatives for Scripps Research on both the California and Florida campuses.
"There's incredible science and scientists at Scripps Research," said Crowell. "I welcome the opportunity to work with the institute's technology transfer team to build the program, support existing collaborations, and make new connections between the institute's technology and community partners."
At UNC Chapel Hill, Crowell was associate vice chancellor for economic development and technology transfer, as well as adjunct instructor at the Kenan-Flagler School of Business. Crowell has been credited with expanding the UNC Chapel Hill's Office of Technology Development and raising the university's business development profile nationally and internationally during his tenure.
A native of Charlotte, North Carolina, Crowell is a graduate of the UNC Chapel Hill, where he earned a B.A. in International Studies in 1976, and an M.A. in Regional Planning in 1979. After graduating, he held a variety of positions at the North Carolina Arthritis Foundation, UNC Chapel Hill, and Touro Infirmary.
In 1987, he became director of the Office of Technology Transfer at Duke University. In 1992, he became associate vice chancellor and director of the Office of Technology Transfer and Industry Research at North Carolina State University and visiting lecturer at the College of Management there, leaving for his recent position at UNC Chapel Hill in 2000.
Crowell is currently president of the Board of Directors of the Association of University Technology Managers (AUTM) Foundation and is past president of the AUTM Board of Trustees. He is also a board member of the University-Industry Demonstration Project of the National Academies of Sciences, chair of the National Commercialization Advisory Board of the Los Alamos National Laboratory, and co-chair of the Technology Transfer Committee of Biotechnology Industry Organization (BIO), among other professional activities.
Crowell enjoys travel and gardening, especially growing roses.
Send comments to: mikaono[at]scripps.edu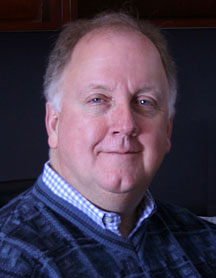 "There's incredible science and scientists at Scripps Research," says W. Mark Crowell, the newly appointed vice president for business development at Scripps Research.