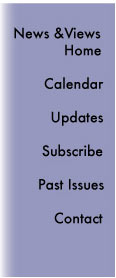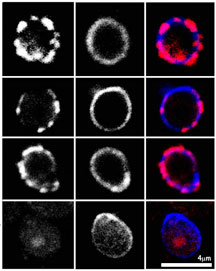 Scientists Find Cause of Cartilage Degeneration in Osteoarthritis - "We have found the mechanism that begins to explain how and why aging leads to deterioration of articular cartilage," says Scripps Research Professor Martin Lotz.
Researchers Discover New Structural Motif in Key Enzymes Is Essential to Prevent Autoimmune Disease - The structure, elucidated by the Sauer lab, may also hold the key to drug resistance in cancer treatments.


Leg Work - Timothy Tellinghuisen reshapes the future of hepatitis C research.

Scientists Develop Method for Generating Novel Types of Stem Cells

Scientists Watch Membrane Fission in Real Time, Identifying a Cellular Fission Machine

Team Defines New Painkilling Chemical Pathway

Touch and Go

San Diego Philanthropist John Moores Gives $2.1 Million to Scripps Research

Scientists Identify Exciting New Compounds for Stem Cell Production from Adult Cells

Scientists Develop A New Strategy to Fight Obesity

How Brain Circuits Are Built