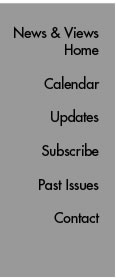 In Brief
In Memoriam: John Ford (1952 – 2008)
Long-time Scripps Research employee John Ford, 56, passed away peacefully in his sleep the night of December 19, 2008. John had been a Scripps Research employee since 1983 and spent his entire 25-year career at the institute working in the Department of Animal Resources. His final position within the department was supervisor of a building facility.
"John was a unique individual who will be sorely missed by the many friends and colleagues he worked with on a day-to-day basis," says Thomas Barmeyer, manager of the Department of Animal Resources.
Ford is survived by his wife of 36 years, Alma, and one son, Max, who also works at Scripps Research.

Library Tip: Oxford University Press Journals Added
The staff members of the Kresge Library are excited to announce an online journal package from Oxford University Press. An additional 95 scientific and medical journals have been added to the library's collection with access back to 1996.
Highly requested journals that the institute now has online access to include:
If you have any questions or comments about the new journal package, please contact the Kresge Library at x4-8705 or helplib@scripps.edu.

Go with the Flow in Tai Chi Class
If you have ever wanted to learn tai chi or know tai chi and want to learn more, consider joining an ongoing class that meets every Monday at noon on the lawn on the east side of 3377 N. Torrey Pines Court. Master Jesse Tsao (www.taichihealthways.com) leads the Yang style bare hands long form and Yang style sword, and the class is now starting push-hands. All levels welcome. The cost per 10-week session is $100. No RSVP necessary. Contact Laura Pasternack at lpastern@scripps.edu or x4-2332 with questions.
Send comments to: mikaono[at]scripps.edu

Andrew's Café Reopens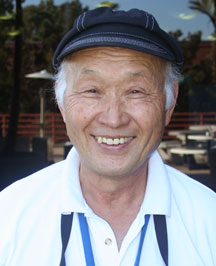 Andrew's Café at 3300 North Torrey Pines Court will reopen for service on Monday, January 12. "Come over and see the new decor and try the new items," says Andrew Shih.