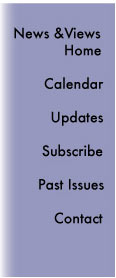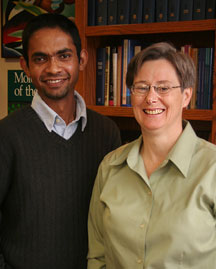 Silencing Genes with Non-Coding RNAs - "The dramatic aspect of the work is the questions we're asking and the unique answers we've gotten," says Assistant Professor Kevin Morris.
Gone in 80 Seconds - Associate Professor Gaudenz Danuser maps a better (and shorter) model of force fluctuations during cell protrusion.

Memorial Honors Ernest Beutler
CIRM Funds Ding, Barbas, and Loring Labs
Michael Conkright Awarded Landenberger Foundation Grant
The Scientist Selects Chun Lab Research as "Hot Paper"
Genome Technology Magazine Names Kevin Morris "Tomorrow's PI"
High School Students Tour Labs



Team Defines New Painkilling Chemical Pathway

Touch and Go

San Diego Philanthropist John Moores Gives $2.1 Million to Scripps Research

Scientists Identify Exciting New Compounds for Stem Cell Production from Adult Cells

Scientists Develop A New Strategy to Fight Obesity

How Brain Circuits Are Built

Team Uncovers New Way to Limit Damaging Production of Nitric Oxide

In Memoriam: Ernest Beutler (1928 — 2008)

Scripps Research and IAVI Launch World's First Dedicated HIV Neutralizing Antibody Center