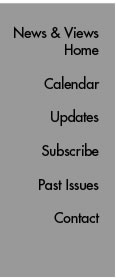 Etcetera
M.G. Finn Promoted to Full Professor
M.G. Finn, who has been a member of the Scripps Research Institute Department of Chemistry since 1998, has been promoted to professor, effective October 1. In his research program, Finn uses viruses as building blocks for biologically active structures, diagnostic agents, immunogenic platforms, and drug delivery vehicles; he also develops new bioconjugation methods, enzyme inhibitors, and functional materials using "click chemistry," and studies organic and organometallic reaction mechanisms.

Bruno Conti Receives Tenure
Bruno Conti, who joined the Scripps Research Department of Molecular and Integrative Medicine (MIND) in 2000, has been promoted to associate professor with tenure. In his research program, Conti studies the interaction between the nervous system and the immune system, including the central modulation of immune function and the role of cytokines in the central nervous system. He also investigates the role of core body temperature in regulating energy balance, aging and age-related diseases.

Shelby Ellery Selected for Novartis Graduate Fellowship
Shelby Ellery, a graduate student in the Scripps Research Kellogg School of Science and Technology, has been selected as the recipient of the Novartis Graduate Fellowship in Organic Chemistry for Minorities and Women. This one-year fellowship is provided by the Novartis Institutes of BioMedical Research to encourage women and minorities to continue in the field of organic chemistry.
Send comments to: mikaono[at]scripps.edu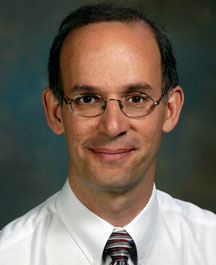 M.G. Finn has been promoted to full professor.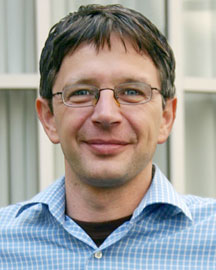 Bruno Conti has been promoted to associate professor with tenure.