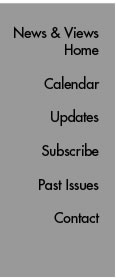 ScrippsAssists Looks Ahead to the Holidays
By Mika Ono
It's hard to believe the holidays are almost here again, but the volunteers at employee group ScrippsAssists are ready for the season. Their efforts on the California campus this year will focus on two activities—a food drive and an adopt-a-family program.
Hunger Talks
The holiday food drive, organized by Taylor Cohen, administrative assistant in the Baran lab, offers a simple way to help others in need. Festive red bins are being placed in convenient locations around the campus this week and employees are invited to fill them with nonperishable foodstuffs, from canned tuna to jars of peanut butter, which will be donated to the San Diego Food Bank.
"San Diego is a big place and a lot of people don't have enough to eat," says Cohen. "I volunteer at the food bank because food is such a basic need."
Even outside the holiday season, Cohen and half a dozen other individuals from Scripps Research visit the San Diego Food Bank once a month throughout the year to help organize, sort, and box food for distribution. Cohen notes that one of the best things about the holiday food drive is that the items collected now can serve the community for months to come.
In addition to tuna and peanut butter, some of the most-needed items include: canned meat, canned meals (chili, stew, ravioli, etc.), tomato products, canned fruits and vegetables (especially corn and green beans), canned soups, dry cereal, and powdered milk. In general, the food bank can accept non-perishable items labeled with ingredients, and can't accept home canned or baked products, cans that are leaking or bulging, glass containers, or baby food in glass jars.

The San Diego Food Bank is also in the process of setting up a website for Scripps Research employees who would like to participate in the food drive virtually; additional information will be sent to employees via email. Monetary donations to the food drive are also welcome. Every dollar donated converts into 10 pounds of food, enough food for three meals.
Established in 1977, the San Diego Food Bank provides food to people in need, advocating for the hungry and educating the public about hunger-related issues. For more information on the San Diego Food Bank, see www.sandiegofoodbank.org. For more information about the food drive on the Scripps California campus, contact Cohen, taycoh@scripps.edu. If you are making a monetary donation, checks should be made out to the "San Diego Food Bank" and sent to Cohen at mail drop BCC169.
A Family Affair
In another holiday effort, Marcia McRae, administrative manager for Molecular and Integrative Neurosciences Department, is acting as a conduit between Scripps Research groups who would like to help a disadvantaged family during the season and Home Start, an organization that matches volunteers with families in need through its Adopt-a-Family program.
"I find it very fulfilling to adopt a family with my Scripps Research group," says McRae, who has participated in Home Start's program every year for more than a decade, first with the Loskutoff lab, now with the Bartfai group. "For the kids we adopt, I usually create individual homemade Christmas stockings, each one with something special inside."
Other gifts are usually based on the family's wish list, often including toys, food for the holidays, and household items. The gifts are delivered to Home Start, which then presents them to the families.
McRae first got involved with Home Start's holiday program when a similar but larger effort involving a number of nonprofit agencies was spearheaded by volunteers Kat Occhipinti and Bonnie Towle. Today, McRae is continuing a streamlined version of the adopt-a-family tradition by helping interested Scripps Research groups connect with Home Start.
McRae notes that there are only two weeks left before the deadline to sign up for the Home Start Adopt-a-Family program. The volunteer sponsorship form, which is available from McRae, is due Friday, November 14.
Home Start, which was founded in 1972 as a national Head Start demonstration project, provides services to children living in poverty. The organization accepts toy and food donations, and financial contributions to fund its services, which include programs to end family violence and assist child victims of abuse. For more information about Home Start, visit http://www.home-start.org/. For more information about Scripps Research participation in the Adopt-a-Family program, contact McRae, mjmcrae@scripps.edu or x4-8402.
Send comments to: mikaono[at]scripps.edu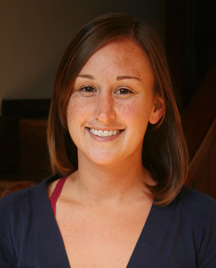 Administrative Assistant Taylor Cohen is organizing the food drive on the California campus. Photo by Kevin Fung.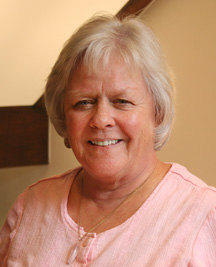 Administrative Manager Marcia McRae is connecting Scripps Research groups with an adopt-a-family program. Photo by Kevin Fung.