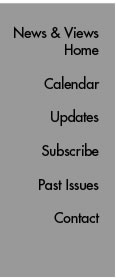 In Brief
Library Tip: CRC Handbook of Chemistry & Physics Now Online
The CRC Handbook of Chemistry & Physics is now available online to Scripps Research Institute scientists, staff, and students. The handbook provides broad coverage of all types of physical and chemical data. Get chemical properties, constants, and solubilities from your desktop. Use the table of contents or search by substance, formula, CAS registry number, or a range of other choices. New tables include: Properties of Ionic Liquids, Solubilities of Hydrocarbons in Sea Water, Solubility of Organic Compounds in Superheated Water, and Nutritive Value of Foods. For more information or to share comments, contact the Kresge Library Help Desk, x4-8705 or helplib@scripps.edu.

HR Offers Free Flu Shots
Human Resources will offer free influenza vaccinations on the California campus for employees, research associates, and graduate students, on Wednesday, October 8 from 9 AM to 5 PM and Thursday, October 9, from 9 AM to 4 PM. The pneumonia vaccine will also be offered for $40. Checks should be made payable to "Pacifica Medical."
The flu clinic will be held at 3377 North Torrey Pines Court, Room 205 (HR Training Room). Please bring a form of identification with you. In addition, if you would like to complete the required permission form ahead of time and bring it with you, the form is available for download at: http://www.scripps.edu/hr/benefits/Influenza%20Informed%20Consent.pdf.

National Depression Screening Day
National Depression Screening Day is Friday, October 10. Free online screening assessments are available nationwide for anyone who thinks they may be suffering from depression. To find depression screening sites near you or to have an online screening assessment, go to: http://mentalhealthscreening.org/. All inquires are confidential. Confidential assistance is also available to benefit-eligible employees/postdocs/graduate students and/or their family members from the Scripps Research Counseling and Psychological Services Department.
For more information or to schedule an appointment, please call Jan Hill, LCSW, at x4-2950 or Daphne Lurie, Ph.D., at x4-7915. Department assistant Holly Wheeler, at x4-7297, can also make appointments. Depending on your medical plan, 24 hour emergency psychiatric response is available either through United Behavioral Health at (800) 888-2998 or through Aetna Behavioral Health at (800) 424-5928.

New English-as-a-Second-Language Classes to Begin
A new series of English-as-a-second-language classes will begin Tuesday, October 7. The class meets from 6:30 to 8:30 PM every Tuesday in the Immunology building west conference room, La Jolla campus. The price for three months (12 classes) is $60.
Each intermediate-level English class is divided into speaking and listening, idioms and vocabulary, and reading and writing. If you would like to improve your English communication skills, as well as understand your friends and colleagues, movies, television shows, and the news, this class is for you. The teacher uses movies, games, television shows, grammar books, songs, drawing and novels to teach standard American English. Have fun and learn English at the same time! For more information, please leave a message at x4-2176.

Share an Evening of Laughs with SOS Toastmasters
Scripps Outstanding Speakers Toastmasters (SOS Toastmasters) group is hosting a speech contest Friday, October 10, from 6 – 9 PM, in the CIMBio 1st floor conference room on the La Jolla, California, campus. The contest is organized around "table topics" (extemporaneous speaking) and "humorous speeches" (mini-comedy club). Speakers from the UTC/La Jolla area, including Izabella Klein and Rajesh Grover of Scripps Research, will be competing for your laughs. This event is open to the public and all are welcome. Dinner and the contest are included in a $6 admission fee. For more information, contact Kathy Spencer, x4-8437 or kspencer@scripps.edu.
Send comments to: mikaono[at]scripps.edu