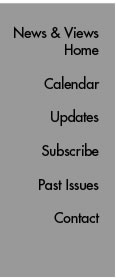 Ernest Beutler Steps Down as MEM Chair; Jeffery Kelly to Assume Position
Ernest Beutler, chair of The Scripps Research Institute's Department of Molecular and Experimental Medicine (MEM) since 1978, has announced he is stepping down from this role effective September 30, while continuing to lead his research program. Jeffery Kelly, who is Lita Annenberg Hazen Professor of Chemistry and a member of The Skaggs Institute of Chemical Biology at Scripps Research, will assume the position of MEM chair.
"[Ernie's] leadership and good guidance as chair of his department through its evolution over the years has resulted in the outstanding and renowned position it holds today," said Scripps Research President Richard A. Lerner. "I am delighted that he has consented to continue his service to the department, to science, and to the institute through his research, which has been and continues to be of extraordinary significance in his field."
In the laboratory, Beutler, a member of the Skaggs Institute at Scripps Research, leads a team that examines the basic pathophysiology, population dynamics, and the factors modifying the clinical expression of a broad array of genetic disorders caused by mutations of single genes. Included are mutations of glucose-6-phosphate dehydrogenase and other enzymes that result in hemolytic anemia; mutations of glucocerebrosidase, which cause Gaucher disease, a lipid storage disorder; and mutations of genes that cause hemochromatosis, an iron storage disease.
"Congratulations also to Jeff Kelly," Lerner said. "I wish him the best on his appointment. Having worked with him for many years, I know he will build on the foundation that Ernie has so firmly established and lead the department to new discoveries and important contributions to science."
Kelly added, "It's a real privilege to assume the leadership of a department that Ernie has run with such vision and drive. There's no doubt I have big shoes to fill."
Kelly also recently assumed the position of chair of the Board of Trustees of the Skaggs Institute for Research, one of the Skaggs family's major mechanisms for philanthropy. He is former dean of the Scripps Research Kellogg School of Science and Technology, which he led successfully for eight years. In the laboratory, Kelly and his team examine the chemistry and biology of proteome folding, maintenance and turnover and the so-called misfolding diseases that arise when these processes become unbalanced. They seek to develop new approaches for preventing these diseases with purposefully designed small molecules that either influence the biology of proteome maintenance or directly target the chemistry of the misfolding-prone protein.
For more information on Beutler, see the Ernest Beutler faculty web page and February 25, 2008, News&Views article, "Diamonds and Pearls". For more information on Kelly, see the Kelly faculty web page.
Send comments to: mikaono[at]scripps.edu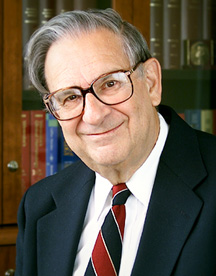 Professor Ernest Beulter, who led the Department of Molecular and Experimental Medicine for 30 years, will now focus on his laboratory research.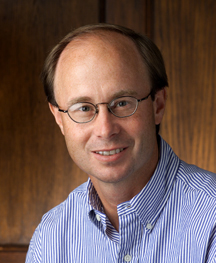 Professor Jeffery Kelly has been appointed chair of the department.