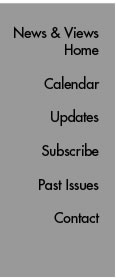 Alex Bruner Joins Scripps Florida Philanthropy
By Eric Sauter
The Scripps Research Institute has announced the appointment of Alex Bruner as associate vice president for philanthropy for Scripps Florida.
Bruner, who was executive director for the American Committee for the Weizmann Institute of Science in Boca Raton, Florida, joined Scripps Florida in August.
"Alex Bruner is a great addition to our philanthropy effort in Florida," said Will Melton, vice president for philanthropy at Scripps Florida. "He not only knows our region extremely well, he has a strong background in science. He brings a high level of expertise and dedication with him to Scripps Florida."
Bruner received a bachelor's degree in chemical engineering from the University of Maryland and an MBA from Harvard University.
"I have been amazed by the quality of the science at Scripps Florida," Bruner said. "It is a great honor to be involved with an organization whose mission is to help improve the health and wellbeing of people around the world. My primary goal as associate vice president is to help inform the community about the incredible work being done at Scripps Florida, and to provide new opportunities for people in the community to become more involved with us in a meaningful way."
Bruner cited the recent National Institutes of Health grant of more than $80 million to The Scripps Research Institute, a significant portion of which will be used to expand the research done by Scripps Florida scientists, as evidence of the substantial impact the institute has already had on the area, as well as its huge potential for improving global health care.
Prior to the Weizmann Institute, where Bruner raised over $50 million in his nine years there, Bruner served as the North American director of Business Network Israel, where he was responsible for U.S. and Canadian operations. Business Network Israel is a business development agency for Israeli technology companies, and regional representative of BIRD, a $110 million fund established by the U.S. and Israeli governments to develop and finance joint business projects.
Prior to that, Bruner worked as a consultant to Ernst & Young, managing a variety of marketing, strategy, and business development projects for major corporations, including Apple, Nortel, Xerox, Royal Bank, Bell, Okidata, and Fujitsu, as well as for federal and regional governments.
Send comments to: mikaono[at]scripps.edu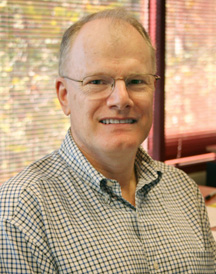 "I have been amazed by the quality of the science at Scripps Florida," says Alex Bruner. Photo by Kevin Fung.