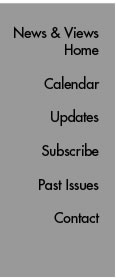 Amin J. Khoury Elected to Scripps Research Board
International business leader and entrepreneur Amin J. Khoury has been elected to the Board of Trustees of The Scripps Research Institute. Khoury is chair of the Board and chief executive officer of B/E Aerospace, Inc., of Wellington, Florida.
"Amin brings to our Board of Trustees his superb talents as a business executive and his experience as founder of companies in the scientific instrument, medical services, and medical devices industries, and of course aerospace field," said Scripps Research President Richard A. Lerner. "The Board members and I look forward to his good guidance and wise counsel in the coming years."
"I consider it an honor to have been elected to The Scripps Research Institute Board of Trustees," said Khoury. "Scripps Research is recognized the world over for discoveries that broadly span the life sciences and that are furthering the goals of mankind to understand the processes of life. I look forward to serving with the many esteemed trustees of the institute."
Khoury becomes the 30th member of the Board that oversees the governance of The Scripps Research Institute, headquartered in California, and its Florida division, which will open its permanent campus in Jupiter later this year.
Khoury founded B/E Aerospace (NASDAQ:BEAV) in 1987. The company now has an equity capitalization of $3 billion and is the world's leading manufacturer of aircraft cabin interior products and the leading aftermarket distributor of aerospace fasteners. B/E was the top performer in terms of both earnings growth and share price appreciation among all aerospace companies for the past one, three, and five year periods ended December 31, 2007, and among the top five percent of all U.S. public companies over the same periods.
He was a founding investor in Spine Products, Inc., which was acquired in 1999 by Synthes, Inc., of Switzerland (SWX:SYST), a $2.8 billion annual revenue public company that is a leading manufacturer and marketer of orthopedic trauma implants and cranial-maxillofacial and spine implants. Since 1986, he has served as a director of Synthes, Inc.
Khoury received a master's degree in business administration summa cum laude from Northeastern University and was awarded the university's prestigious Medallion Achievement Award. He also holds bachelor's and master's degrees in chemistry.
Khoury is vice chair of the Raymond F. Kravis Center for the Performing Arts in West Palm Beach, Florida, where he serves as chair of the center's Investment Committee. He is also a member of the board of the Jupiter Medical Center Foundation. He is actively involved in the Boys and Girls Clubs of Martin County, Florida, the Dana Farber Cancer Institute, and the Brigham and Women's Hospital, both of Boston, and the Institute for Mobility and Longevity in Palm Beach, Florida.
Send comments to: mikaono[at]scripps.edu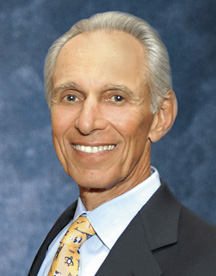 "I look forward to serving with the many esteemed trustees of the institute," says business leader and entrepreneur Amin J. Khoury.