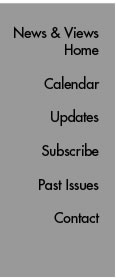 A Brief Biography of Ernest Beutler, M.D.
Ernest Beutler grew up in the Midwest. He attended the University of Chicago, where he received his undergraduate degrees in 1946 and 1948 and his M.D. degree in 1950. He remained there on the house staff and the faculty until 1959, at which time he was recruited to Southern California's City of Hope, where he established and served as chairman of its outstanding Department of Medicine. Nearly 30 years ago, he joined Scripps Clinic and Research Foundation, precursor of The Scripps Research Institute, to chair what is now the Department of Molecular and Experimental Medicine. A physician as well as a scientist, he was also head of the Division of Hematology and Oncology at the Scripps Clinic for many years.
Dr. Beutler has made important scientific contributions both in basic science and clinical medicine. He independently originated the X-inactivation hypothesis in 1961; played a major role in the discovery of G6PD deficiency, the most common clinically significant enzyme deficiency of man; developed a screening test for galactosemia; and was instrumental in developing diagnosis and treatment of Gaucher disease, cloning the gene mutations which cause this disorder. He created highly successful bone marrow transplantation programs both at the City of Hope and at Scripps. He showed that the usual practice of transfusing platelets whenever the count fell to less than 20,000 was unnecessary and injurious to patients. At Scripps Research, with Dennis Carson, he developed 2-Chlorodeoxyadenosine, now a major treatment of leukemia and of multiple sclerosis. One of his more recent achievements in the clinical arena was to show that the clinical penetrance of hemochromatosis is very low and that this iron storage disease, far from being the most common disease of Europeans as was often thought, is actually quite rare. He has published more than 1,000 papers in the scientific literature and has written more than 10 books.
His scientific leadership has been recognized by numerous honors. In 1975, he was elected to the American Academy of Arts and Sciences and, in 1976, was elected to the National Academy of Sciences. He is also a member of the Institute of Medicine. He has received the coveted Gairdner and the City of Medicine Awards. In October, he will accept the AABB Karl Landsteiner Memorial Award and Lectureship in Montreal. He holds an honorary degree from the University of Tel Aviv. He served as president of the American Society of Hematology and has received its Henry Stratton Award, the E. Donall Thomas Lecture and Prize, and, most recently, the first Wallace Coulter Award for Lifetime Achievement in Hematology.
Send comments to: mikaono[at]scripps.edu