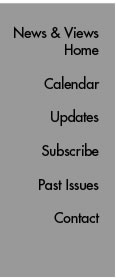 Snapshot:
Jason Sausser
Position: Senior Director of Research Computing
Responsibilities: Overseeing information technology to support Scripps Research Institute scientists, staff, and students on both the California and Florida campuses.
Started at Scripps Research: March 10, 2008.
Background: BS in Business Administration, University of Redlands; MS in Information and Decision Systems, San Diego State University. Worked in the information technology (IT) field since 1982, including positions at Rady Children's Hospital and Coronado Hospital (now Sharpe), and at a global IT consulting firm, Gartner Group, whose clients included life sciences and pharmaceutical companies, academic institutions, and Fortune 100 and 500 firms.
What Attracted Him to Scripps Research: "I am intrigued with the Scripps Research mission that ultimately helps improve human health."
Goals: "My vision is to ensure that Research Computing provides the highest standard of IT service delivery. We are here to help. I want to find out where people at Scripps want to go with IT, then partner with them to get there." Jason is actively exploring ways to promote communication and partnership among scientists, administration, and IT staff. He is currently setting up one-on-one meetings with Research Computing stakeholders to look for other ways to facilitate communication and problem-solving collaboration.
Thoughts on Operations Spanning Two Campuses: While keeping an eye on insuring compatibility between the technology on the two campuses, Jason hopes to take advantage of the bi-coastal operation to mitigate risk, for example building data recovery systems in the event of a hurricane, earthquake, fire, or other such event on one coast and to explore the synergies between the two campuses.
While Jason will be based in La Jolla, California, he plans to spend about one week of every month in Florida. "Right now, the challenge for the Florida IT staff is to continue to provide high levels of service, while ramping up the new buildings to open on the permanent Jupiter campus."
Extracurriculars: Tennis, golf, running (especially on the trails around Lake Poway), and spending time with his wife and three children, ages 17, 14, and 11.
Send comments to: mikaono[at]scripps.edu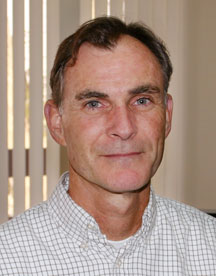 "My vision is to ensure that Research Computing provides the highest standard of IT service delivery," says Jason Sausser, senior director of Research Computing for both Scripps Research campuses.