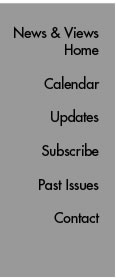 In Brief

New English-as-a-Second-Language Classes to Begin
A new series of English-as-a-second-language classes will begin Tuesday, March 25. The class meets from 6:30 to 8:30 PM every Tuesday in the Immunology building west conference room, La Jolla campus. The price for three months (12 classes) is $60.
Each intermediate-level English class is divided into speaking and listening, idioms and vocabulary, and reading and writing. If you would like to improve your English communication skills, as well as understand your friends and colleagues, movies, television shows, and the news, this class is for you. The teacher uses movies, games, television shows, grammar books, songs, drawing and novels to teach standard American English. Have fun and learn English at the same time! For more information, please leave a message at x4-2176 .
Send comments to: mikaono[at]scripps.edu