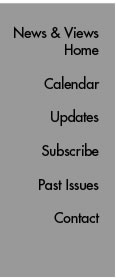 In Brief

Charles Surh To Speak in Faculty Lecture Series
Immunology Associate Professor Charles Surh will speak on "Regulation of T Cell Homeostasis and Responses to Commensal Antigens" as part of the Faculty Lecture Series on Wednesday, February 13, at 5 PM. The lecture will be held in the Timkin Amphitheater, Green Hospital, La Jolla. A reception will follow in the Immunology Building galleria.

Lunch & Learn: "Self Sabotage and Perfectionism at Work"
Jill Badonsky, founder of The Muse Is In and author of several books, including The Nine Modern Day Muses and A Bodyguard, will speak on "Self Sabotage and Perfectionism at Work" on Thursday, February 21, as part of the ongoing Lunch & Learn seminar series. Topics will include: how you may be sabotaging yourself without knowing it; four simple ways to undo self sabotage; what drives the dynamic of perfectionism and how it prevents our happiness; four ways to honor your perfectionism but to defy its immobilizing and tormenting nature; how to celebrate yourself the way you are now. The workshop, arranged by the Office of Counseling and Psychological Services, will be held in the W.M. Keck Amphitheater, Beckman Center, La Jolla, California, from noon to 1 PM.

Nobel Laureate Joseph Goldstein to Speak in Distinguished Lecturer Series
Nobel laureate Joseph Goldstein, chair of the Department of Molecular Genetics at the University of Texas Health Science Center, will speak as part of the Society of Fellows' Distinguished Lecturer Series at 11 AM on Friday, February 29, in the Neurosciences Institute auditorium. No RSVP required.

News&Views Salutes President's Day
News&Views will not be published on Monday, February 18 due to President's Day, a Scripps Research holiday. Weekly publication will resume with the Monday, February 25 issue.
Send comments to: mikaono[at]scripps.edu

2007 Scientific Report Posted Online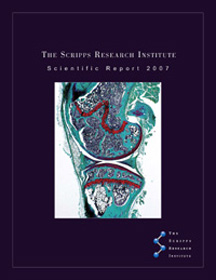 The 2007 Scientific Report is now available online. Send any changes or corrections to Jann Coury, at jcoury@scripps.edu.