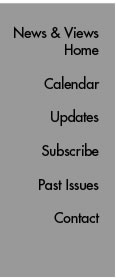 Snapshot:
Wendy Scott Keeney
Position: Vice President, Philanthropy
Responsibilities: Directing The Scripps Research Institute's Department of Philanthropy in La Jolla, California, while coordinating with Florida operations, which are run by Vice President Will Melton. Working with the Scripps Research Board of Trustees and the institute's administration to establish priorities for fundraising. Meeting with donors and potential donors across the country "to help people give back and to realize their dreams."
Started at Scripps Research: 2006.
Favorite Part of Job: "This is an amazing place. Fundraising for the institute has become a mission for me."
Goals: Raising the visibility of Scripps Research and working to define a constituency for supporting the institute's mission.
Initiatives: In addition to streamlining operations in the California office, Keeney plans to begin meetings with donors, potential donors, and financial advisors across the country. The philanthropy group is also exploring ways to use electronic media—web advertising, search engines, and email—especially to reach the younger generation.
Background: A native of Ottawa, Canada, Keeney attended Wayne State University, in Detroit, Michigan (B.A., art history), the University of Chicago (graduate program, anthropology and archeology), and the University of Michigan (M.A., cultural anthropology). After spending time in Pakistan and Saudi Arabia, she began a career in fundraising. She worked at the University of Michigan for 15 years, most recently as executive director of development for the East Coast region. She was president of the University of New Hampshire Foundation before joining Scripps Research.
Family: Two accomplished children, of whom she is very proud: Chavi Keeney Nan, a second-year law student in refugee/immigration law at Yale University, and Temujin Keeney Nan, a University of Michigan graduate and stand-up comedian living and working in Brooklyn.
Hobbies: Hiking, sailing, practicing yoga, learning Spanish, and attending local theater productions, jazz clubs, and opera.
Send comments to: mikaono[at]scripps.edu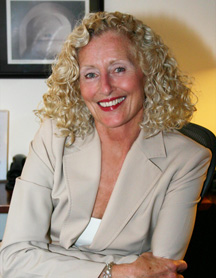 "Fundraising for the institute has become a mission for me," says Vice President of Philanthropy Wendy Keeney.