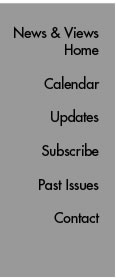 In Brief

Library Tip: New Titles Added to Safari TechBooks Online
The Kresge Library has added the following online books to Safari Tech Books Online. New titles can help in transitioning to Outlook, upgrading to Windows Vista, or improving presentations with PowerPoint. There are about 200 titles in all to choose from. The number of concurrent users is limited, so if you cannot get access try again at a later time. Go directly to Safari or look up individual title links in Ellen.
New titles added include:
Absolute Beginner's Guide to Microsoft Office Outlook 2003
Microsoft Office Outlook 2003 Step by Step
Outlook Answer Book: Useful Tips, Tricks and Hacks for Microsoft
Outlook 2003
Sam's Teach Yourself Microsoft Office Outlook 2003 in 24 Hours
Special Edition Using Microsoft Office Outlook 2007
Microsoft Entourage 2004 for Mac OS X: Visual Quickstart Guide
Ajax on Rails
PHP and MySQL by Example
Rails Cookbook
How to Wow with PowerPoint
PowerPoint 2007: The Missing Manual
Presenting to Win: The Art of Telling Your Story
Visual QuickProject Guide: Creating a Presentation in PowerPoint
Windows Vista in a Nutshell
Windows Vista: The Missing Manual
Access 2007: The Missing Manual
Excel 2007: The Missing Manual
Word 2007: The Missing Manual
Adobe Acrobat 8 Classroom in a Book
The Microsoft Crabby Office Lady Tells It Like It Is: Secrets to Surviving Office Life.
For more information, contact the Kresge Library Help Desk, helplib@scripps.edu or x4-8705.

Pilates Classes Now Offered on La Jolla Campus
Pilates classes are now offered on the La Jolla campus every Monday and Wednesday from noon to 1 PM at the Immunology Building, first floor conference room. The classes are $5 each on a drop-in basis or $30 for a set of eight classes. The first class is complimentary. All levels of experience are welcome. Bring comfy clothes, a bottle of water, and a towel or yoga mat (if desired). For more information, contact Beth Peterka of Research Computing, who in her other life is a certified instructor in Pilates, strength training, and spin, at x4-9362 or bpeterka@scripps.edu.

Upcoming Onsite Clinics
On Monday, February 26, Wednesday, February 28, and Friday, March 2, personnel from Sharp Rees-Stealy Medical Group will be onsite on the La Jolla campus to conduct TB screenings, hepatitis B immunizations, serum draws, and tetanus immunizations.
The clinics will be conducted in the 3366 Building, in Room 325, on the third floor, from 11 AM to 2 PM on Monday, Wednesday, and Friday.
No appointments are necessary. TB screening requires a 48 to 72 hour follow-up. Individuals receiving the TB screen on Monday will need to return on Wednesday, and individuals screened on Wednesday, will need to return on Friday. Initiation of the TB screening process will not be available on Friday, but hepatitis B immunization, serum draws, and tetanus immunizations will be. To learn more about these programs, see the Environmental Health & Safety Occupational Medicine web page.
Send comments to: mikaono[at]scripps.edu