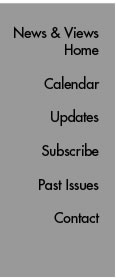 In Memoriam:
Charles E. Scripps, Sr.
(1920 - 2007)
Charles E. Scripps, Sr., a major donor to The Scripps Research Institute and board chairman of The E.W. Scripps Company for more than four decades, died February 3 of natural causes. He was 87.
"Charles Scripps was a true friend of the institute," said Denise Scalzo, Scripps Research director of development who has known the Scripps family for more than a decade. "He exemplified the family's legendary tradition of foresight and generosity."
In addition to his unrestricted gifts, Charles Scripps, with his brothers Robert and Sam Scripps and his sisters Peggy Scripps Buzzelli and Nackey Scripps Loeb, supported the construction of the Arnold and Mabel Beckman Center for Chemical Sciences, which opened in 1996 on the La Jolla campus. The second floor of the Beckman building is named in honor of their mother, Margaret Scripps Hawkins.
The family also supported the founding of the Institute for Childhood and Neglected Diseases (ICND) in 2001, and the naming of the Scripps Family Chair in 1991, a position that is currently occupied by Professor Peter Schultz.
As board chairman of E.W. Scripps Company from 1953 until 1994, Charles Scripps presided over the company's growth as a newspaper publisher and the company's entry into other forms of media, including broadcast television, cable TV systems, and cable TV networks. Simultaneously, he served as trustee of The Edward W. Scripps Trust, controlling shareholder of the company, over which he served as chair from 1948 until 2004.
"To carry the family name is to carry the responsibility for quality and innovation in an ever-changing media environment," he said in a 2003 interview. "The E.W. Scripps Company has survived 125 years because it embodies the entrepreneurial spirit of its founding father."
Charles Scripps was the grandson of Edward W. Scripps, who founded the E.W. Scripps Company in 1878. Charles Scripps was also grandnephew of teacher, businesswoman, and philanthropist Ellen Browning Scripps, who founded the Scripps Metabolic Clinic—the institutional forerunner of The Scripps Research Institute—in 1924.
Charles Scripps was born on January 27, 1920, in San Diego, California, and grew up in nearby Miramar. After attending William & Mary College and Pomona College, he first joined the E.W. Scripps Company as a police and court reporter for the Cleveland Press. He moved to Cincinnati at age 28, when he became chairman of the family trust. Throughout the years, he served on the boards of many nonprofit organizations, most prominently that of the Salvation Army.
When once asked about a guiding principle, Charles Scripps said, "It's simple, really. Just look at the direction you're going and ask: 'Can we be proud of that?'"
Charles Scripps will be missed by his siblings Robert Scripps of Fredericksburg, Texas; Sam Scripps of Rhinebeck, New York; Peggy Scripps Buzzelli of Sarasota, Florida; and Nackey Scripps Loeb of Manchester, New Hampshire. Charles Scripps is also survived by his wife, Mary Elizabeth Breslin Scripps, whom he married in 1993, four children—Charles E. Scripps, Jr. of Darby, Montana; Marilyn Scripps Wade and Julia Scripps Heidt, both of Cincinnati, and Eaton Scripps of Boulder, Colorado—two step-children—Ben P. Breslin and Andrew W. Breslin—seven grandchildren, and three step-grandchildren. He was predeceased by his wife of 41 years Lois Anne MacKay Scripps.
Send comments to: mikaono[at]scripps.edu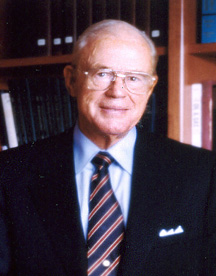 Charles E. Scripps, 1920 to 2007. (PRNewsFoto/The E. W. Scripps Company)