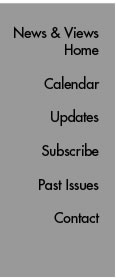 Snapshot:
Lois Yamada
Position: Administrative assistant, a "float" in the Immunology Department.
Responsibilities: Filling in when other administrative assistants are out, helping out when a group gets busy, backing up the Scripps Research switchboard in the Immunology Building reception area. "I'm a jack-of-all trades—ordering, faxing, mailing, preparing correspondence, answering phones…"
How Scheduling Works: "Dian [Caudebec, administrative manager in Immunology,] assigns me and keeps the calendar. Having a full-time float seems like an efficient way to manage the department's workload." Cell Biology, Chemistry, and Molecular Biology are other departments at Scripps Research that use "floats."
Started at Scripps Research: May 2005.
Favorite Parts of the Job: "I like interacting with different people in different labs. I also enjoy the variety—I never get stuck in a rut!"
Biggest Challenge: Juggling multiple projects at once, especially if several people are out on the same day.
Background: Bachelor's degree in history from the Colorado Women's College in Denver. Her jobs have included teaching, staying home with her children, Ryan and Drew (now in college and graduate school), and providing administrative support in advertising and industry.
Hobbies: Cooking, tennis, and crafts—especially knitting and felting (which involves knitting a piece and shrinking it in hot water to transform the fabric into a denser, more durable weave).
Send comments to: mikaono[at]scripps.edu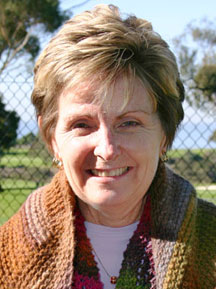 "I never get stuck in a rut," says Lois Yamada, an administrative "float" in the Immunology Department. Photo by Kevin Fung.