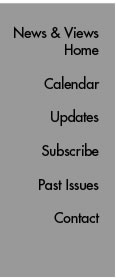 In Brief
Justin Chartron Wins Poster Prizes
Scientific Intern Justin Chartron of The Scripps Research Institute has won two awards at the recent American Crystallographic Association annual meeting in Honolulu, HI. His poster, "Novel Iron-Sulfur Cluster in Pseudomonas aeroginosa Adenosine Phosphosulfate Reductase," was awarded the Pauling Prize for best student poster presentation, as well as the American Institute of Physics Undergraduate Research Prize. Chartron, a graduate of the University of California, San Diego, who first started working with the Stout lab as a high school intern in 2001, will begin graduate studies at the California Institute of Technology in September.

Blood Drive for the American Red Cross
The Scripps Blood Drive for the American Red Cross will be held on Wednesday, August 30, from 8 AM to 1:30 PM, in the Hastings Room of the Green Hospital Cafeteria. To schedule an appointment, please contact Darlene in the Volunteer Office at email scarcella.darlene@scrippshealth.org, La Jolla campus tie line 354-2525 (no "9" is needed in front of the number from a Scripps Research La Jolla campus phone), or (858) 554-2525. Walk-ins are welcome as openings are available.
Please bring ID or a donor card. Eat and drink plenty of fluids. For more information and donor requirements, see the American Red Cross web site at www.socalredcross.org. All donors will receive a coupon for a free skillet queso appetizer at Chili's and may enter to win a $1,000 gas gift card.

Library Welcomes New Graduate Students
If you are a new graduate student and missed one of the classes held by the Kresge Library the week of August 21 or need further training, please contact the library at x4-8705 or helplib@scripps.edu. In addition to periodic classes on various databases (Web of Science, SciFinder Scholar, Medline), library resources (alerting services), and bibliographic software (Endnote and Reference Manager), the library also offers help guides online on the Training & Guides webpage. Angela Murrell, outreach and instruction librarian, would be happy to assist new graduate students becoming familiar with the library's resources.

Attention New Research Associates: "Responsible Conduct of Research" Course
Scripps California's annual "Responsible Conduct of Research: Ethics in Science" Course will be held on Tuesday, September 5, and Tuesday, September 19, from 9 AM to noon, in the Valerie Timken Amphitheater, Scripps Green Hospital, La Jolla. The instructor will be Thomas Northrup of the Scripps Research Office of Patent Counsel. All research associates who have not previously attended this course at Scripps Research are required to register for one of these classes. For additional information, contact Laura Walker, Office of Technology Development, x4-9390. New this year—all course materials can be found at: http://www.scripps.edu/services/legaloffice/ethicscourse.html.
Send comments to: mikaono[at]scripps.edu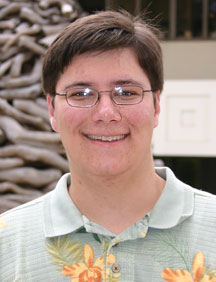 Justin Chartron.