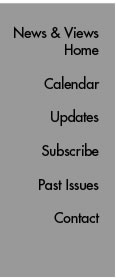 In Brief
Havran to Speak in Faculty Lecture Series
Associate Professor Wendy Havran will speak on "Crosstalk Between T Cells and Epithelial Cells" on Wednesday, March 8, as part of the Faculty Lecture Series. The lecture will be held at 5 PM in the Timken Amphitheater, Scripps Clinic, La Jolla.


Library Tip: More Online Journal Access via SCELC
SCELC, the Statewide California Electronic Library Consortium, is a group of libraries from private and non-profit institutions that have joined together to provide increased resources to their users. The Kresge Library is pleased to announce its participation in two new SCELC deals, which have increased the library's online journal holdings greatly. The first is access to 410 science, technology, and medical titles from Blackwell Synergy. Titles include FEMS Microbiology Letters, Genes to Cells, and Journal of Neuroendocrinology and access is from 1997 to the present.
The second package from SpringerLink provides online access to hundreds more science, technology, and medical titles such as Origins of Life and Evolution of Biospheres, Neurochemical Research, and Journal of Molecular Medicine. Access is also from 1997 to the present.
Library staff are working hard to catalog these titles and all will appear in the Journal List and in ELLen in the near future. Until then, use the links provided above for each publisher. For more information, contact the Kresge Library Help Desk, x4-8705 or helplib@scripps.edu.

News&Views Moves Offices
News&Views is now located at 3366 Torrey Pines Court, Room 301, mail drop TCP-30. Also at the new location are the Scientific Report, the Skaggs Report, and the Educational Outreach Program. Phone numbers and email addresses remain the same.
Send comments to: mikaono[at]scripps.edu


Factor Foundation Event Supports Scripps Research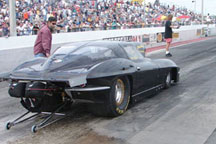 All proceeds from the Factor Foundation of America's 2006 "Dave's Memory Revs On" event in Boca Raton, Florida will be dedicated to The Scripps Research Institute for the research of bleeding disorders. The April 29 event, which includes drag racing, a classic car show, and live music, will be held at Moroso Motorsports Park from 6 to 10 PM. For more information, call 561-314-1700 or visit the Factor Foundation website.