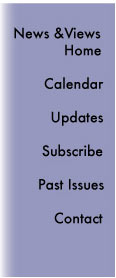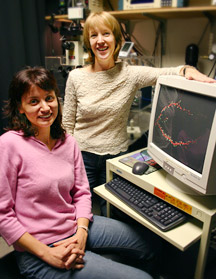 Lunch & Learn Tackles Topics of Grieving and Loss - "Loss is an inevitable part of life," said Jeff Jones of Counseling and Postdoctoral Services. "It's how you cope that makes the difference."


Robert Murphy - Meet Robert Murphy, new senior vice president and general counsel.

Chemical Extracted from Soy Beans Inhibits Disease Process Known as Amyloidogenesis

"Memory" of Nicotine Lingers in the Brain, Say Scripps Research Scientists

Scripps Research Breaks Ground for Construction of Scripps Florida Campus

Chemistry of a Conference

Mammalian Transcriptome Mapped, and It Makes Antisense

Mysterious Molecules Begin to Yield Their Secrets

Scientists Describe Smoker's Enzyme



A Protein that Affects the Shape of Neurons - In an upcoming issue of the journal Neuron, Associate Professor Shelley Halpain and Research Associate Barbara Calabrese describe how a protein called MARCKS affects the shape of neurons, particularly the part of the neurons known as dendritic spines, which are essential for learning and memory.