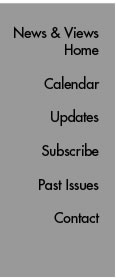 In Brief

Classes to Teach Unix and Scientific Applications
Research Computing will offer its series of free Unix and scientific application classes "Developing Bioinformatics Computer Skills" over the next six weeks. Classes, open to both scientists and staff, are:
Introduction to Unix, Tuesday, March 15/Wednesday, March 16, 1:30 - 4:30 PM;
Perl, Tuesday, March 22, 1:30 - 4:30 PM;
Introduction to Bioinformatics, Wednesday, March 23, 1:30 - 4 PM;
More Unix, Tuesday, March 29, 1:30 – 4 PM;
Visualizing Molecules with VMD, Tuesday, April 5, 1:30 - 4:30 PM;
Modeller - Protein Homology Modeling, Tuesday, April 12, 1:30-4:30 PM;
Using AutoDock with AutoDockTools, Wednesday, April 20, 1:30 - 4:30 PM;
Using AutoDock for Virtual Screening, Thursday, April 28, 1:30 - 4:30 PM.
The classes are loosely grouped into a logical sequence, but participants are free to pick and choose what makes sense to them. Details and sign up are at http://training.scripps.edu/training/. For more information, contact Christoph Weber at weber@scripps.edu or call x 4-9869.

On-Site Clinics Coming Up
On Monday, March 14, Wednesday, March 16, and Friday, March 18, personnel from Sharp Rees-Stealy Medical Group will be on-site to conduct TB screenings, Hepatitis B immunizations, serum draws, and tetanus immunizations. The clinics will be conducted at the CVN Building in Room 209, from 11 AM to 2 PM. No appointments are necessary.
TB screening requires a 48 to 72 hour follow-up. Individuals receiving the TB screen on Monday will need to return on Wednesday, and individuals screened on Wednesday, will need to return on Friday. Initiation of the TB screening process will not be available on Friday, but Hepatitis B immunization, serum draws, and Tetanus immunizations will be. To learn more about these programs, see the Environmental Health & Safety Occupational Medicine web page which includes a map and patient information sheets.
Send comments to: mikaono[at]scripps.edu


Monica Cochrane Retires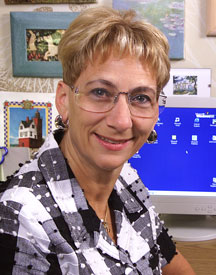 Monica H. Cochrane, who has worked at Scripps Research since 1978, retires this week from her position as senior administrative assistant in the Immunology Department. "I found a wonderful home at Scripps," she says. "It has been my pride, privilege, and pleasure to work in this tremendous environment alongside my boss and husband, Charles G. Cochrane, M.D., in his development of a synthetic surfactant—a therapy soon to be approved by the FDA." During retirement, the Cochranes plan to continue their efforts in the clinical application of the surfactant, spend time pursuing their interests in the art world, traveling, visiting with friends/family, and catching up on years of reading. "Leaving TSRI is bittersweet," says Monica. "I will miss the daily contact with dear friends and colleagues but we look forward to this new chapter in our life."