Science Talk: TSRI and the 2001 Nobel Prize in Chemistry
News&Views asked individuals at The Scripps Research Institute (TSRI): What was your first reaction when you heard that W.M. Keck Professor K. Barry Sharpless had won the Nobel Prize in Chemistry? What are your other thoughts on the award?
---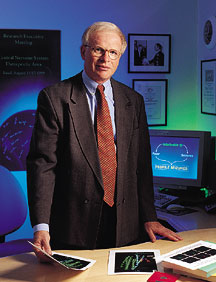 Tamas Bartfai, professor of neuropharmacology
I was at home. In the morning I knew that it would be announced in Stockholm (it's always the same time) I looked [online]. I didn't see the final text, but I checked the wording. The wording is very important—it says "the prize is given for this" and only that. And it's also important because it means that nobody else can get the prize for this later.
This prize has been in the works for a long time. Asymmetric synthesis, to which all three of them have contributed. My initial reaction was that it was nice that this was done—that it's out of the way. There are prizes that are expected by many, but there is only one prize per year—no more, no less.
I was relieved and I was glad. Each year, you think, "Is this a good prize?" One should think that all of the prizes are given for outstanding achievement. And this is true. And I don't want to belittle others, but this is a very good prize. Nobel was very interested in practical applications and the fact that [Sharpless's work] is used now in the manufacture of several marketed, clinically useful drugs is a strong argument.
A friend, a colleague [from another university] said to me, "Do you see him often?" and I said, "Not often enough."
---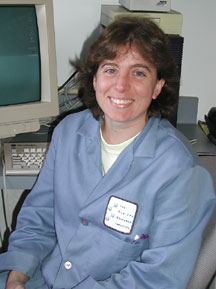 Antonella Converso, fourth-year graduate student in the Sharpless lab
We were very pleased and excited. We all thought it would happen, we just didn't know when. It is an incredible feeling to work in a Nobel Prize-winning lab, to share the moment.
The award is great publicity for TSRI: now everybody who watches the news will know it's a great place for science. For sure it will help attract new high caliber graduate students. Barry is a captivating figure; his enthusiasm is amazing.
The lab has been inundated with phone calls, faxes and letters—from past group members, colleagues and people he has never heard from before. The lab received more than 100 envelopes just yesterday afternoon, not to mention the hundreds of emails that flooded Barry's in box.
---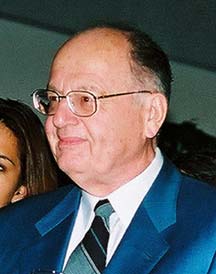 Albert Eschenmoser, professor of chemistry
I was at home. My wife told me. She had a phone call from one of her friends, who knew. This was no surprise to me that it was Barry who got the prize.
As a matter of fact, a few days before my colleague and I had lunch together, and he asked me who is going to get the Nobel prize in chemistry. I said, "No problem we have him in our house [TSRI]." And on the day it became known, my colleague came again and said, "How did you know?" He suspected that I had secondary channels, and I had to convince him otherwise-it was pure insight into the scientific merits nothing else.
There is no doubt that Sharpless's contributions to organic chemistry are indisputable as Nobel-worthy works. [I say this] for two reasons: first, it's a well defined contribution, and second, its impact is enormous. It influences the everyday work of a large number of organic chemists. And scientifically, it is absolutely original. It is a chapter in the struggle of organic chemists to acquire the capability of doing synthesis via enantioselective catalysis.
Sometimes people stumble upon something important, but I happen to know that Sharpless is not a stumbler. He systematically planned his research over years, following the dream of being able to do such a thing. Actually, every chemical invention is, at the same time, also a discovery. Sharpless's inventions are induced discoveries, not stumbled upon, discoveries.
[Barry] could be called the most chemical chemist, because intuition is such an important part of what he does. One way of [describing] his intrinsic originality is to note that he is one of those people who is absolutely unpredictable in what he is going to say. With many normal people you can predict what a discussion is going to be. Not with Barry.
---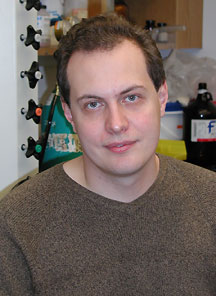 Valery Fokin, assistant professor in the Sharpless lab
We knew it was going to happen one day, but the news was still a tremendous surprise. It is definitely well-deserved. Excitement was my initial reaction—and it still continues. On a bigger scale, [the Nobel Prize] is a recognition not only of Barry's achievements but also of the significance of the area of chemistry which he pioneered. It's exciting to be a part of it and to work with Barry—he is infinitely enthusiastic about chemistry.
The lab is currently working on projects related to catalytic oxidation of olefins as well as applications of the products afforded by these oxidations. The latter is a logical continuation of what was developed before. We now have excellent methods to selectively convert olefins to new, more reactive intermediates. It is time to learn how to use them—be it searching for biological activity or new materials. We've prepared libraries of diverse compounds and, in collaboration with colleagues from the institute, screened them against various biological targets, uncovering very interesting leads. But all projects in our lab have a common goal: discovering new, efficient ways to make functional molecules.
---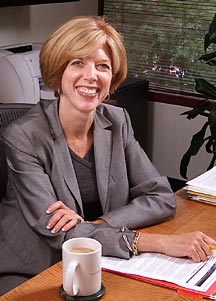 Robin Goldsmith, vice president of communications
Fortunately, someone from TSRI's security department woke me before 6 AM. After the initial sense of excitement and delight, I rushed into the office, knowing that there would be a great deal of work to do, materials to prepare, media inquiries to respond to, etc. When I arrived, there were some 15 voice mail messages from reporters—mainly from the East Coast, but also from all over the world. We coordinated our efforts with Dr. Sharpless's office and sent a media advisory to the local press, announcing a news conference for 11 AM. I must give enormous credit to my staff as well as to Dr. Sharpless's, especially Laureen Stav. Within a few short hours, news releases were written, press kits were assembled, inquiries were responded to, information was posted on TSRI's web site, efforts were coordinated and organized. At 11 AM, Dr. Sharpless stepped into the media glare, and did an absolutely wonderful job of explaining his work and its significance, as well as [sharing] his generosity of spirit and excitement about the discovery process with all those in attendance. He continued to be exceedingly patient and available to members of the media and well-wishers throughout the day.
This was such a wonderful event in the life of the institute, for which we all owe Dr. Sharpless a huge debt of gratitude. I think that TSRI staff and employees took great pride in participating in such a celebratory and exciting occasion.
---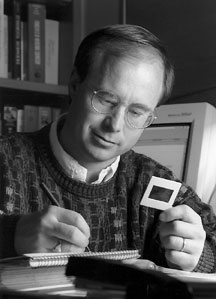 Jeffery Kelly, vice president for academic affairs and dean of graduate studies
[That Barry Sharpless won the Nobel Prize was] wonderful and fitting news given the tremendous impact that Barry's reactions continue to have on academic and industrial research. [It was] also a great day for the Scripps community, [TSRI President] Richard Lerner, and our donors, in that it shows what can be done with creative leadership coupled with philanthropy and the hard work of imaginative scientists.
---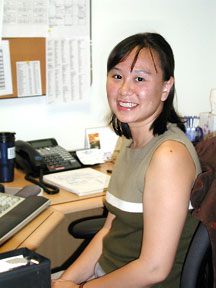 Khanh Nguyen, Human Resources employee representative in charge of recruiting support services personnel
[Human Resources Manager] Ellen [Anderson] came in and told us. That day, [Employment Representative] Kelly Kehoe, [Senior Employment Representative] Linda Kauffmann, [Employment Assistant] Melanie Brittle, and I were at a job fair at UCSD [the University of California, San Diego]. There was a big crowd around us all day. We had brought three bins of material about TSRI and we ran out of everything in an hour. We were swamped.
We've been seeing more resumes submitted to us from people around the world. It's awesome. In fact, I just received a resume from a former employee here who wrote in her cover letter that she was reminded of TSRI by the Nobel Prize. She remembered it was a good place to work, filled with people of the highest caliber, and now she's submitting her resume. That is great for TSRI.
---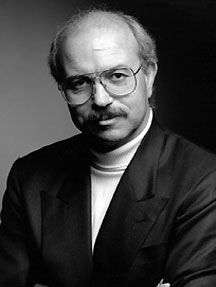 K.C. Nicolaou, chair of the Department of Chemistry
I think I learned of the Nobel Prize announcement before almost anyone else at Scripps. I was in London and it was morning there. On Tuesday, the day before the announcement, I was having dinner with some colleagues, and they asked me who I thought might be this year's winner. And I mentioned Sharpless, Noyori, and Knowles. Sure enough, the next day I called up my sister, who is a manager in a bank in London, and asked her to look at the web and call me back. Five minutes later the phone rang and she started reading to me, "William Knowles, Ryoji Noyori..." And I said, "Barry Sharpless." And she said "yes." That was the first time I heard about it. It was maybe 4 AM Pacific Time. I was ecstatic.
On Tuesday, the day before, I also called up [Administrative Manager] Vicky [Nielsen] and told her, "In case Barry wins tomorrow throw a big party." It was so clear in my mind that he is extremely deserving of the Prize and it was just a matter of time. The whole department is very happy for him. This department is only 12 years old and we have our first Nobel laureate. Who knows, there may be more...
The revolution of asymmetric synthesis, as we know it today, owes a lot to Sharpless and the others who share the Nobel Prize this year. Because of these developments in asymmetric synthesis, we have chemical processes by which we can produce compounds in their correct absolute stereochemistry. This is extremely important for the drug discovery process and the manufacturing of drugs, because, often, it is necessary to have only one of the two enantiomers of the drug since the other may have either diminished or no activity or may even have a deleterious effect. The discovery of asymmetric epoxidation made by Barry Sharpless has truly revolutionized chemical synthesis as we practice it today.
The Nobel Prize is the ultimate recognition that the scientific community can bestow on one of its members. Barry was clearly headed this way and we're delighted that he was finally honored in this way. We now have a better place to work and be inspired. I think Scripps is now recognized, beyond any doubt, as a top research institution in the world, especially in chemistry. We are absolutely delighted to share in Barry's joy that this prize must bring to him and to his family. We are all proud of him and feel fortunate to be associated with him as colleagues in the same department.
---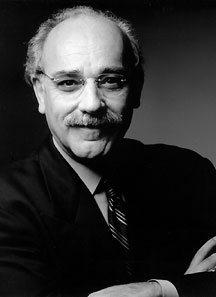 Julius Rebek, director of The Skaggs Institute for Chemical Biology
I was in the shower. When I got out of the shower, I heard the voice mail being left on our recorder from a common acquaintance, a Professor Pinot Pilotti of Stockholm University.
So I called Barry right away, and miraculously I got through. I thought "there is no way"—I thought I would have to walk over there to see him because I live very close. I got through, I talked to him, and I called my parents, since my mother had met Barry on a couple of occasions and was charmed by him, as you could imagine. So my mother called him and got right through.
It has finally happened. We've been hoping for this for quite awhile; it could have happened any time in the last ten years. If you read up on the technical aspects of it, the key Sharpless discovery was made around 1980, and it influenced research tremendously in the 1980s and 1990s.
I've had acquaintances—Donald J. Cram, Jean-Marie Lehn, George A. Olah, Roald Hoffmann—who have won the Nobel Prize. But to have one of your close friends win... it makes for a great week. Especially if he is your colleague. And I don't want to speculate, but I think this won't be the last time somebody in The Skaggs Institute wins one.