Front Row Lecture Series
March 26, 2020 | La Jolla, California
"Mirror Images: The Fascinating Science of Chirality and What It Means for Medicine"

What do your left and right hands, the smell of spearmint and caraway, and Lewis Carroll's "Through the Looking-Glass" have to do with our search for cures for diseases like Alzheimer's and addiction? More than you may think. It turns out that many biological and drug molecules have mirror-image forms, much like human hands. This geometric property of chirality is widely evident across nature, affecting everything from the way things smell to how medicines interact with the body. Enabling "handshakes" between molecules and receptors may be the key to creating effective therapies. Chemist Donna Blackmond, PhD, explores the science of chirality as she shares groundbreaking research from her Scripps Research lab.

register >>

EVENT DETAILS:
Date:
 Thursday, March 26, 2020 
Time:
 4:00 p.m. - 6:00 p.m. PT
Location:
 Scripps Research Auditorium.
Click here
for venue directions and parking.
RSVP: This event is free and open to all. Please RSVP by clicking here or emailing frontrow@scripps.edu.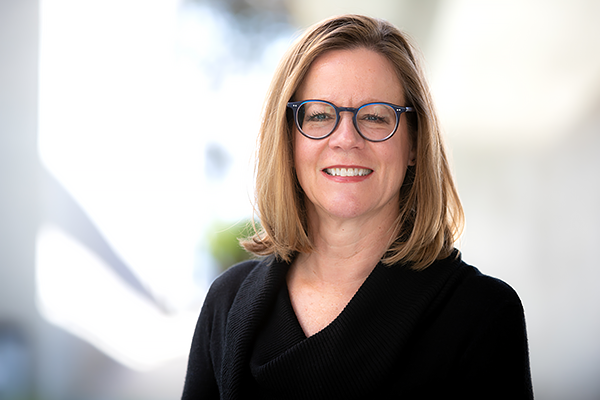 Donna Blackmond, PhD 
Professor of Chemistry and Department Chair, Scripps Research
Donna G. Blackmond received a PhD in Chemical Engineering from Carnegie-Mellon University in 1984. She has held professorships in chemistry and in chemical engineering in the US, Germany and the UK, and she has worked in the pharmaceutical industry at Merck & Co., Inc. She was recruited in 2010 to Scripps Research from a Research Chair in Chemistry and Chemical Engineering at Imperial College London.
Blackmond has been recognized internationally for her research, with awards from the Royal Society of the United Kingdom and the German Max-Planck-Institut, and she is an elected member of the U.S. National Academy of Engineering. She has been a Woodward Visiting Scholar at Harvard and a Miller Institute Research Fellow at Berkeley. In 2016 she will receive the Chemical Pioneer Award from American Institute of Chemists and the Gabor Somorjai Award for Creative Research in Catalysis from the American Chemical Society.
Blackmond's research focuses on mechanistic studies of reactions for pharmaceutical applications, including asymmetric catalysis. She also carries out fundamental studies probing the origin of the homochirality of biological molecules. She was invited by the Royal Swedish Academy of Sciences to speak at a Nobel Workshop "On the Origin of Life" in Stockholm, 2006. Her studies on homochirality were highlighted as "Cutting Edge Chemistry" in 2011 by the UK Royal Society of Chemistry. In 2013 she was named a Simons Investigator in the Simons Foundation Collaboration on the Origins of Life.
World-renowned scientists from Scripps Research step out of the lab and into the auditorium to share snapshots of their pioneering explorations with the public. Learn what makes a molecule lefthanded and why odors rewire the brain. Get a sneak peek at novel medicines headed toward the clinic. Each fascinating and informative talk will lead you to the edge of science and inch you to the edge of your seat.
Previous Speakers