Front Row Lecture Series
August 15, 2019 | La Jolla, California
"Outsmarting Outbreaks: Using Genomics to Track Viruses"

In recent years, new and emerging diseases such as West Nile, Ebola and Zika have caught national and international responders off guard. In an increasingly interconnected world, improving disease detection, surveillance and diagnostics tools is critical to preventing global pandemics.    

In his Front Row lecture, Kristian Andersen will discuss how he, with a global network of collaborators, applies a 'team science' approach to deciphering outbreaks. His highly cross-disciplinary work combines next-generation sequencing, computational biology, experimentation and field work to investigate how viruses emerge and cause large-scale outbreaks.  

By diving deep into virus genomes, Andersen and colleagues aim to transform the way local, national and international officials are able to respond to outbreaks.

register >>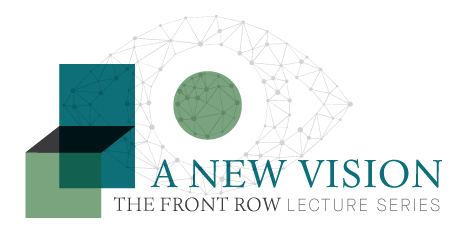 EVENT DETAILS:
Date:
 Thursday, August 15, 2019
Time:
 4:00 p.m. - 6:00 p.m. PT
Location:
 Scripps Research Auditorium.
Click here
for venue directions and parking.
RSVP: This event is free and open to all. Please RSVP by clicking here or emailing frontrow@scripps.edu. 
Kristian Andersen, PhD 
Associate Professor, Scripps Research
Over the past decade, Kristian Andersen's research has focused on the complex relationship between host and pathogen. Using a combination of viral genome sequencing, computational biology, experimentation, and field-based research, his lab investigates how pathogenic viruses such as Zika, West Nile, Ebola and Lassa emerge and spread. With partnerships across the globe, his extensively collaborative work aims to transform the way we respond to disease outbreaks, and guide vaccine and therapeutic development.
Andersen is an associate professor in the Department of Immunology and Microbiology at Scripps Research, with joint appointments in the Department of Integrative Structural and Computational Biology and the Scripps Research Translational Institute. He earned his doctoral degree from the University of Cambridge and performed postdoctoral research at Harvard University and the Broad Institute.
World-renowned scientists from Scripps Research step out of the lab and into the auditorium to share snapshots of their pioneering explorations with the public. Learn what makes a molecule lefthanded and why odors rewire the brain. Get a sneak peek at novel medicines headed toward the clinic. Each fascinating and informative talk will lead you to the edge of science and inch you to the edge of your seat.
We look foward to seeing you at our future Front Row Lectures. If you wish to RSVP now, please email frontrow@scripps.edu.
October 17, 2019
Matt Disney, PhD
Professor, Department of Chemistry, Scripps Research
January 23, 2020
Lisa Stowers, PhD
Professor, Department of Neuroscience, Scripps Research
March 26, 2020
Donna Blackmond, PhD
Professor, Department of Chemistry, Scripps Research
Previous Speakers