Front Row Lecture Series
January 23, 2020 | La Jolla, California
"Stress, Pleasure and Social Connection: How the Brain Reacts to Emotion to Shape Behavior"

Fear, aggression, pleasure, stress. How we are feeling shapes our behavior in surprising ways. At Scripps Research, Professor Lisa Stowers, PhD, is exploring one of the biggest mysteries of neuroscience—how the brain creates and responds to emotions—with a special focus on how stress and pleasure alter our social interactions. Stowers is in the midst of a major research project, supported by the National Institutes of Health's BRAIN Initiative, to create the first-ever model of a complete brain circuit for social behavior. The resulting knowledge will hold unquestionable value for the scientific community and fuel additional discovery that will benefit human health, much like the first genome sequence did.

Please note that this event is sold out. We encourage you to register for future Front Row lectures. For any questions please contact frontrow@scripps.edu.

 

EVENT DETAILS:
Date:
 Thursday, January 23, 2020 
Time:
 4:00 p.m. - 6:00 p.m. PT
Location:
 Scripps Research Auditorium.
Click here
for venue directions and parking.
RSVP: This event is free and open to all. Please RSVP by clicking here or emailing frontrow@scripps.edu.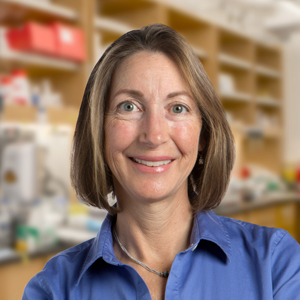 Lisa Stowers, PhD 
Professor, Scripps Research
Lisa Stowers received her doctorate in Molecular and Cellular Biology from Harvard University in 1997, where she used a molecular genetic approach to study the neurobiology of mouse behavior. Since then, her research has focused on how neurons detect and respond to pheromones. As a professor at Scripps Research, her lab has shown how pheromones and other chemical cues in mice influence male-male aggression, pup-suckling, interspecies fear, female reproductive behavior and scent marking.
World-renowned scientists from Scripps Research step out of the lab and into the auditorium to share snapshots of their pioneering explorations with the public. Learn what makes a molecule lefthanded and why odors rewire the brain. Get a sneak peek at novel medicines headed toward the clinic. Each fascinating and informative talk will lead you to the edge of science and inch you to the edge of your seat.
We look foward to seeing you at our future Front Row Lectures. If you wish to RSVP now, please email frontrow@scripps.edu.
March 26, 2020
Donna Blackmond, PhD
Professor, Department of Chemistry, Scripps Research
Previous Speakers