Food For Thought Luncheon Series
Scripps Research and PNC Wealth Management invite you to the 2020 Luncheon Series
EVENT DETAILS
DATES:
Wednesday, December 11, 2019
Supergerms: How the battle for survival between host and pathogen begins and ends with nature
Arnab Chatterjee, PhD
Vice President, Medicinal Chemistry
Calibr, the drug-discovery division of Scripps Research 

Benjamin Shen, PhD
Professor and Co-Chair
Department of Chemistry, Scripps Research
Director, Scripps Research Natural Products Discovery Center
Tuesday, February 4, 2020 
Brain Health: New insights on brain health from Scripps Research Neuroscience
Kirill Martemyanov, PhD
Professor and Co-Chair
Department of Neuroscience, Scripps Research
Thursday, April 2, 2020 
Where's the cure: A progress report on cancer advancements at Scripps Research
Jessica Childs-Disney
Senior Staff Scientist, Disney Lab
Department of Chemistry, Scripps Research

Michalina Janiszewska, PhD
Assistant Professor
Department of Molecular Medicine, Scripps Research

Alyssa Shepard
Scripps Research Graduate Student, Kissil Lab
Department of Molecular Medicine, Scripps Research
TIME: 11:15 a.m. Registration, 11:30 a.m. Lunch and Learn 
LOCATION:
O'Keeffe Founders Suite, 120 Scripps Way, Jupiter, FL 33458 
GIVING OPPORTUNITIES
Food For Thought Supporter $500 donation: Guaranteed seating at all three luncheons.
Food For Thought Benefactor $1,000 donation: Guaranteed premier seating at all three luncheons and an invitation to an exclusive VIP reception following three of our Front Row lectures. To learn more about the Front Row Lecture Series please visit scripps.edu/frontrowfl. 
Join us for three luncheons to support ground-breaking biomedical research!
Your gifts support the innovative work of scientists who have dedicated their lives to advancing the field of medicine and saving precious lives. If you are interested in attending only one luncheon, please call Jenny Beattie for donation amount and availability at (561) 228-2015 or jbeattie@scripps.edu. 
---
Scripps Research
Scripps Research is ranked the most influential institution in the world for its impact on innovation. A nonprofit organization, Scripps Research expands basic knowledge in the biosciences and use these fundamental advancements to develop profound innovations that improve wellbeing. Scripps Research scientists lead breakthrough studies that address the world's most pressing health concerns, accelerating the creation and delivery of medical breakthroughs to better human health across the globe. Our educational and training programs mold talented and committed students and postdocs into the next generation of leading scientists.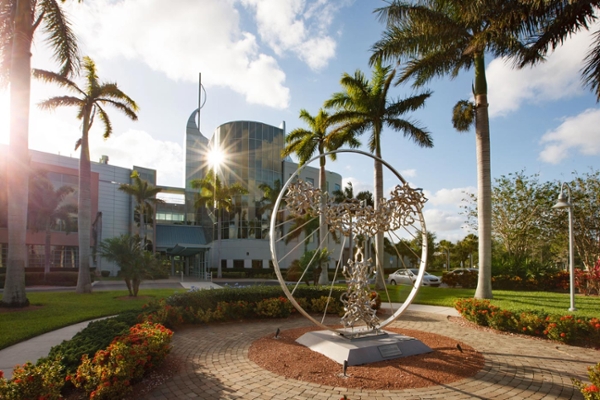 PNC Wealth Management
Through charitable sponsorships, PNC supports education, community and economic development, which includes the arts, culture and financial education. We sponsor activities and initiatives where our employee volunteers, community leaders, local clients and residents can together drive success.

---
The information you provide here is secure and will not be shared. For more detail, read our Privacy Policy. The Scripps Research Institute is a 501(c)(3) nonprofit charity. For tax purposes, our EIN# is 33-0435954. Within the limits of law, your gift is 100% tax-deductible.
A COPY OF THE OFFICIAL REGISTRATION (CH17266) AND FINANCIAL INFORMATION MAY BE OBTAINED FROM THE DIVISION OF CONSUMER SERVICES BY CALLING TOLL-FREE (1-800-435-7352) WITHIN THE STATE OF FLORIDA. REGISTRATION DOES NOT IMPLY ENDORSEMENT, APPROVAL, OR RECOMMENDATIONS BY THE STATE.