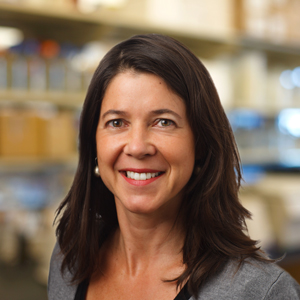 Susana Tereno Valente, PhD
Email
---
Scripps Research Joint Appointments
---
Other Joint Appointments
Affiliate Assistant Professor, Florida Atlantic University, Center for Molecular Biology and Biotechnology
---
Research Focus
According to the latest statistics published by the UNAIDS/WHO in December 2007, 33.2 million people were living with the Human Immunodeficiency Virus (HIV). In 2007, 2.1 million people died as a result of the acquired Immunodeficiency Syndrome (AIDS). Although antiretroviral drugs have had a dramatically beneficial impact on HIV-infected individuals who have access to treatment, they have had a negligible impact on the global epidemic. Therapies for retroviral infections in humans now used in clinical practice have limitations in that they often only shorten the duration of disease symptoms or fail to completely eradicate the virus with viral replication and disease recurring after discontinuation of the drug therapy. Additionally, the emergence of HIV variants with drug-resistance is an ongoing clinical problem. Clearly having a larger repertoire of therapeutic agents would be beneficial for combating the HIV epidemic.

Retroviruses, due to their limited genome size and content, require the assistance of multiple host cellular proteins at each step in their elaborate replication cycle. Host cells, in response, have evolved many mechanisms for inhibiting viral replication. We have taken a general approach to identify the molecular interactions occurring within a cell that are critical for viral replication, or genes that have evolved in mammalian cells to block viral replication. The discovery of cellular factors involved in retroviral replication and an increased knowledge of their mode of action may lead to important antiviral approaches in clinical settings as one could block the modified use without affecting cell viability.
---
Education
Ph.D. (Microbiology-Virology), University of Paris Diderot (Paris VII), 2002
M.S. (Biotechnology), De Montfort University, 1998
M.S. (Maîtrise Biochemistry), University of Paris Diderot (Paris VII), 1997
B.S. (Applied Chemistry, Biotechnology), New University of Lisbon, 1996
---
Professional Experience
2017-2019 Associate Professor, Immunology and Microbiology, Scripps Research
2009-2017 Assistant Professor, Immunology and Microbial Science (IMS), Scripps Research
2012-2015 Assistant Professor, Infectious Diseases, Scripps Research
2009-2012 Assistant Professor, Infectology, Scripps Research
2009-2009 Research Fellow, Columbia University
---
Awards & Professional Activities
Landenberger Foundation Award, 2010-2012
NIAID Research Scholar Development Award (K22) , 2009-2011
2008 Portuguese Ministry of Education, PRAXIS XXI, Post-doctoral fellowship, 2007-08
American Foundation for AIDS Research, AmfAR, Post-doctoral Fellowship, 2005-07
Portuguese Ministry of Education, PRAXIS XXI, – Ph.D scholarship, 1998-02
---
Selected References
Valente ST and Goff SP (2006) Inhibition of HIV-1 Gene Expression by a Fragment of hnRNP U. Molecular Cell 23:597-605.
Valente ST, Gilmartin GM, Venkataraman K, Arriagada G and Goff SP (2009) HIV-1 mRNA 3' end processing is distinctively regulated by eIF3f, CDK11, and splice factor 9G8. Molecular Cell 23;36(2):279-89
Valente ST, Gilmartin GM, Mott C, Falkard B and Goff SP (2009) Inhibition of HIV-1 replication by eIF3f. Proc Natl Acad Sci U S A 106:4071-4078.
Valente ST & Goff SP (2009) Somatic Cell Genetic Analyses to Identify HIV-1 Host Restriction Factors. Methods in Molecular Biology, Humana Press, 485:235-255.
Mousseau, G. & Valente, S.T. (2012) Strategies to block HIV transcription: focus on small molecule Tat inhibitors. Biology 1(3):668-697.
Mousseau, G., Clementz, M., Bakeman, W., Nagarsheth, N., Cameron, M., Shi, J., Baran, P. Fromentin, R., Chomont, N. & Valente, S.T. (2012) An analog of the Natural Steroidal Alkaloid Cortistatin A potently suppresses Tat-dependent HIV transcription. Cell Host and Microbe 12(1):97-108.