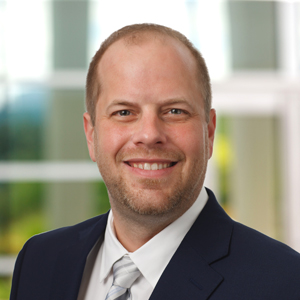 Seth Tomchik
Email
---
Scripps Research Joint Appointments
---
Research Focus
The Tomchik Laboratory's research focuses on how neuronal circuits encode and process sensory information, and how these representations of sensory stimuli are modified during the learning process. By studying the fundamental processes of learning in both normal animals and in models of human disease, our goal is to decipher how neurological disorders alter brain function and ultimately, behavior.

Our research involves imaging brain function in near real time in the common fruit fly, Drosophila melanogaster. This animal has a tractable number of neurons, yet possesses olfactory circuits with remarkably similar architecture to those in other animals and humans. Our experiments involve imaging the brains of live flies while they are learning, revealing the firing patterns of neurons, as well as the spatial and temporal patterns of the activation of signaling molecules within the neurons. Simultaneously, manipulation of the activity of precise subsets of neurons is performed in order to study their roles in sensory perception and learning. Similar experiments are performed in animals with genetic mutations that mimic underlying brain disorders in humans.

Ultimately, this research will shed light on how the brain functions in normal conditions, as well as how normal functions are disrupted in diseases. This knowledge is a fundamental requirement to develop directed treatments for brain disorders.
---
Education
Ph.D. (Biology), University of Miami, 2005
B.A. (Psychology), University of Miami, 2001
---
Professional Experience
2012-2018 Assistant Professor, Neuroscience, Scripps Research
2009-2012 Senior Research Associate with Dr. Ronald L. Davis, Neuroscience, Scripps Research
2007-2009 W.M. Keck Center BMDTP Fellow with Dr. Ronald L. Davis, Baylor College of Medicine
2006-2007 Postdoctoral Fellow with Dr. Stephen D. Roper, Miller School of Medicine, University of Miami
---
Awards & Professional Activities
Whitehall Foundation Research Grant, 2015-2017
NIH/NIMH K99/R00 Pathway to Independence Award, 2010-2015
W.M. Keck Center Biomedical Discovery Fellowship, 2007-2009
NIH/NINDS Postdoctoral Training Fellowship, 2006-2007
Robert E. Maytag Predoctoral Fellowship, 2002-2005
---
Selected References
Murphy KR, Deshpande SA, Yurgel ME, Quinn JP, Weissbach JL, Keene AC, Dawson-Scully K, Huber R, Tomchik SM, Ja WW (2016) Postprandial sleep mechanics in Drosophila. eLife, accepted.
King LB, Koch M, Murphy KR, Velazquez Y, Ja WW, Tomchik SM (2016) Neurofibromin Loss of Function Drives Excessive Grooming in Drosophila. G3 (Bethesda) 6(4): 1083-1093.

Boto T, Louis T, Jindachomthong K, Jalink K, Tomchik SM (2014) Dopaminergic modulation cAMP drives nonlinear plasticity across the Drosophila mushroom body lobes. Curr Biol 24: 822-831.
Tomchik SM (2013) Dopaminergic neurons encode a distributed, asymmetric representation of temperature in Drosophila. J Neurosci 33: 2166-2176.
Tomchik SM, Davis RL (2009) Dynamics of learning-related cAMP signaling and stimulus integration in the Drosophila olfactory pathway. Neuron 64: 510-521.
Tomchik SM, Davis RL (2008) Behavioural neuroscience: Out of sight, but not out of mind. Nature 453: 1192-1194.
Tomchik SM, Davis RL (2008) Cyclic AMP imaging sheds light on PDF signaling in circadian clock neurons. Neuron 58: 161-163.
Tomchik SM, Berg S, Kim JW, Chaudhari N, Roper SD (2007) Breadth of tuning and taste coding in mammalian taste buds. J Neurosci 27: 10840-10848.
Dvoryanchikov G, Tomchik SM, Chaudhari N (2007) Biogenic amine synthesis and uptake in rodent taste buds. J Comp Neurol 505: 302-313.
Tomchik SM, Lu Z (2006) Modulation of auditory signal-to-noise ratios by efferent stimulation. J Neurophysiol 95: 3562-3570.
Tomchik SM (2006) Appetite for destruction: neuron ablations, prey capture, and sensorimotor integration in larval zebrafish. J Neurosci 26: 1329-1330.
Tomchik SM, Lu Z (2006) Auditory physiology and anatomy of octavolateral efferent neurons in a teleost fish. J Comp Physiol A 192: 51-67.
Tomchik SM, Lu Z (2005) Octavolateral projections and organization in the medulla of a teleost fish, the sleeper goby (Dormitator latifrons). J Comp Neurol 481: 96-117.