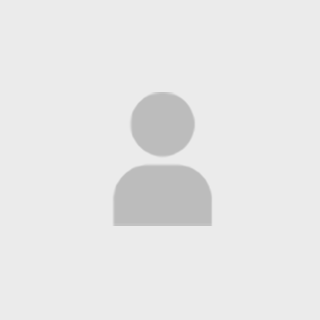 Vaughn Smider, MD, PhD
Email
---
Research Focus
We study molecular interactions, germline antibody repertoires, and develop technologies for biologic drug discovery and development. We are studying an unusual antibody system derived from cows - these antibodies make ultralong CDR H3s with an unusual structure and a unique underlying genetic diversification program.

We are using encoded unnatural amino acids as chemical "handles" for immunoconjugates and as haptens in vaccines, and also use a 21-amino acid code for molecular evolution of novel antibodies.
We also are studying metaplastic breast cancer, a rare and aggressive tumor that has stem cell characteristics. We are developing antibodies against this tumors and aim to better understand its biology.
---
Selected References
Conservation and diversity in the ultralong third heavy-chain complementarity-determining region of bovine antibodies.
Stanfield RL, Wilson IA, Smider VV.

Sci Immunol. 2016 Jul;1(1). pii: aaf7962.
Structural and genetic diversity in antibody repertoires from diverse species.
de los Rios M, Criscitiello MF, Smider VV.
Curr Opin Struct Biol. 2015 Aug;33:27-41. doi: 10.1016/j.sbi.2015.06.002. Review.
Fc-Small Molecule Antibody Mimetics.
Wold ED, Axup JY, Felding BH, Smider VV.
Bioconjug Chem. 2015 Dec 16;26(12):2311-4. doi: 10.1021/acs.bioconjchem.5b00530.
Antibody conjugates with unnatural amino acids.
Hallam TJ, Wold E, Wahl A, Smider VV.
Mol Pharm. 2015 Jun 1;12(6):1848-62. doi: 10.1021/acs.molpharmaceut.5b00082. Review.
Wang F, Ekiert DC, Ahmad I, Yu W, Zhang Y, Bazirgan O, Torkamani A, Raudsepp T, Mwangi W, Criscitiello MF, Wilson IA, Schultz PG, Smider VV.
Cell. 2013 Jun 6;153(6):1379-93. doi: 10.1016/j.cell.2013.04.049.
Arrayed antibody library technology for therapeutic biologic discovery.
Bentley CA, Bazirgan OA, Graziano JJ, Holmes EM, Smider VV.
Methods. 2013 Mar 15;60(1):91-8.
Self-assembled antibody multimers through peptide nucleic acid conjugation.
Kazane SA, Axup JY, Kim CH, Ciobanu M, Wold ED, Barluenga S, Hutchins BA, Schultz PG, Winssinger N, Smider VV.
J Am Chem Soc. 2013 Jan 9;135(1):340-6. doi: 10.1021/ja309505c. Epub 2012 Dec 21.
Synthesis of site-specific antibody-drug conjugates using unnatural amino acids.
Axup JY, Bajjuri KM, Ritland M, Hutchins BM, Kim CH, Kazane SA, Halder R, Forsyth JS, Santidrian AF, Stafin K, Lu Y, Tran H, Seller AJ, Biroc SL, Szydlik A, Pinkstaff JK, Tian F, Sinha SC, Felding-Habermann B, Smider VV, Schultz PG.
Proc Natl Acad Sci U S A. 2012 Oct 2;109(40):16101-6.
Site-specific coupling and sterically controlled formation of multimeric antibody fab fragments with unnatural amino acids.
Hutchins BM, Kazane SA, Staflin K, Forsyth JS, Felding-Habermann B, Schultz PG, Smider VV.
J Mol Biol. 2011 Mar 4;406(4):595-603.
Spatially addressed combinatorial protein libraries for recombinant antibody discovery and optimization.
Mao H, Graziano JJ, Chase TM, Bentley CA, Bazirgan OA, Reddy NP, Song BD, Smider VV.
Nat Biotechnol. 2010 Nov;28(11):1195-202.
A human germ line antibody light chain with hydrolytic properties associated with multimerization status.
Sharma V, Heriot W, Trisler K, Smider V.
J Biol Chem. 2009 Nov 27;284(48):33079-87.
Mechanistic studies of the immunochemical termination of self-tolerance with unnatural amino acids.
Grünewald J, Hunt GS, Dong L, Niessen F, Wen BG, Tsao ML, Perera R, Kang M, Laffitte BA, Azarian S, Ruf W, Nasoff M, Lerner RA, Schultz PG, Smider VV.
Proc Natl Acad Sci U S A. 2009 Mar 17;106(11):4337-42.
Protein evolution with an expanded genetic code.
Liu CC, Mack AV, Tsao ML, Mills JH, Lee HS, Choe H, Farzan M, Schultz PG, Smider VV.
Proc Natl Acad Sci U S A. 2008 Nov 18;105(46):17688-93.
A metalloantibody that irreversibly binds a protein antigen.
Trisler K, Looger LL, Sharma V, Baker M, Benson DE, Trauger S, Schultz PG, Smider VV.
J Biol Chem. 2007 Sep 7;282(36):26344-53.
Directed evolution and identification of control regions of ColE1 plasmid replication origins using only nucleotide deletions.
Kim D, Rhee Y, Rhodes D, Sharma V, Sorenson O, Greener A, Smider V.
J Mol Biol. 2005 Aug 26;351(4):763-75.
---
Links