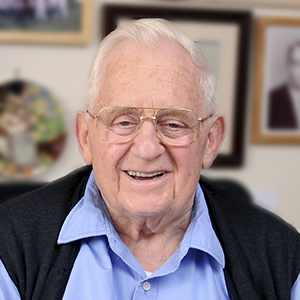 Ralph Reisfeld, PhD
Email
---
Research Focus
Studies are performed at cellular and molecular levels to establish novel mechanisms underlying the prevention of tumor growth, metastases and recurrence in breast carcinoma and non-small cell lung cancer tumor models.
An alternative approach to impact breast cancer therapy is to remodel the TME to improve immune surveillance of breast cancer stem cells (BCSCs) and thereby prevent disease recurrence and decrease mortality from this disease.
Proof of concept will be established that human non-small lung cancer (NSCLC) stem cells (CSCs) can be forced out of dormancy and rendered sensitive to killing by chemotherapy through downregulation of transcription factor Sox2 in a lung tumor xenograft model .
Several critical problems will be addressed which are associated with ligand-targeting of liposomal nanoparticles (NPs) to solid tumors, including variable target receptor expression caused by genetic hetergencity and insufficient target specificity leading to systemic toxicities.
---
Education
Ph.D., The Ohio State University, 1957
---
Professional Experience
2012-2017 Professor Emeritus, Immunology and Microbial Science (IMS), Scripps Research
1970-2012 Professor, Immunology and Microbial Science (IMS), Scripps Research
1963-1970 Assistant Chief, Laboratory of Immunology, National Institute of Allergy and Infectious Diseases, National Institutes of Health
1959-1963 Senior Chemist, Merck & Co., Inc.
1957-1959 Postdoctoral Fellow, National Cancer Institute, National Institutes of Health
---
Awards & Professional Activities
Reisfeld, R.A. -- Klaus Irmscher Lecture, Wistar Institute, Philadelphia, PA; Coeditor,
Journal of Clinical Laboratory Analysis
; Editorial Boards,
Bioconjugate Chemistry, Cancer Immunology and Immunotherapy, Clinical and Experimental Immunology, Human Gene Therapy, Hybridoma, International Journal of Oncology
, and
Tumor Targeting.
---
Selected References
Luo, Y., Zhou, H., Krueger, J., Kaplan, C., Liao, D., Markowitz, D., Liu, C., Chuang, TS., Xiang, R and Reisfeld, R.A. The Role of proto-oncogene Fra-1 in remodeling the tumor microenvironment in support of breast tumor cell invasion and progression. Oncogene, 4:29(5):662-73, 2010.
Liao, D., Luo, Y., Markowitz, D., Xiang, R. and Reisfeld, R.A. Cancer associated fibroblasts promote tumor growth and metastasis by modulation of the tumor microenvironment in the 4T1 murine breast cancer model. PLoS One, Nov 23:4(11):e7965, 2009.
Liao, D., Liu, Z., Wrasidlo, W., Chen, T., Luo, YP., Xiang, R. and Reisfeld, R.A. A synthetic enzyme inhibitor is a novel targeting ligand for nanotherapeutic drug delivery inhibiting primary tumor growth without systemic toxicity. Nanomedicine, in press, 2011.
Xiang, R., Liao, D., Cheng, T., Zhou, H., Shi, Q., Chuang, TS, Markowitz, D., Reisfeld, R.A. and Luo, YP. Downregulation of transcription factor SOX2 in cancer stem cells suppresses growth and metastatis of lung cancer. Brit. J. Cancer, 104:1410-1417, 2011.