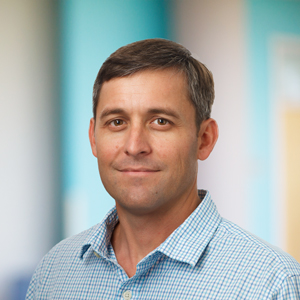 Matthew Pipkin, PhD
---
Scripps Research Joint Appointments
---
Research Focus
Matthew Pipkin, Assistant Professor - Department of Cancer Biology
The overall focus of the Pipkin lab is to elucidate how chromatin structure and transcription controls the gene expression programs that establish and maintain the differentiated states of T cells. The lab specifically studies how naïve CD8 T cells differentiate into effector and memory cytotoxic T lymphocytes (CTL). CTL are killer lymphocytes that hold outstanding promise for controlling viral infections and cancer therapeutically, as they can be employed in adoptive immunotherapy and are the target of successful vaccination. The Pipkin lab has developed novel approaches to map the fundamental repeating structures of chromatin (nucleosomes) at unprecedented resolution, novel reporter genes to track cells in vivo that induce expression of Prf1, an essential gene that is required for the anti-tumor killing activity of CTL, and the only systems to conduct genome-scale pooled RNAi screens in T cells, in vivo, during the course of actual viral infections. Using these tools and approaches, the Pipkin lab is clarifying how transcription factors govern the specific organization of nucleosomes that enforces CTL differentiation, identifying the chromatin regulatory factors that maintain the differentiated state epigenetically, and demonstrating how these processes mediate durable immunity.
---
Education
Ph.D. (Microbiology and Immunology), University of Miami, School of Medicine, 2005
B.S. (Microbiology and Immunology, Minor: Chemistry ), University of Miami, 1998
---
Professional Experience
Postdoctoral fellowship - Harvard Medical School, Boston, MA, 2005-2009
Instructor, The La Jolla Institute for Allergy and Immunology, Division of Signaling and Gene Expression, La Jolla, CA, 2010-20122014-2017 Associate Professor, Cancer Biology, Scripps Research
2014-2017 Associate Professor (Joint Appointment), Immunology and Microbial Science (IMS), Scripps Research
2012-2014 Assistant Professor, Cancer Biology, Scripps Research
2012-2014 Assistant Professor (Joint Appointment), Immunology and Microbial Science (IMS), Scripps Research
---
Selected References
Yigit E, Zhang Q, Xi L, Grilley D, Widom J, Wang JP, Rao A, Pipkin ME. 2012 High-resolution nucleosome mapping of targeted regions using BAC-based enrichment. Nucleic Acids Res., 2013 Feb 14. [Epub ahead of print] PMID: 23413004

Pipkin ME, 2011 Memories in the Snow: Immune Memory, Persistent Infection and Chronic Disease. EMBO Rep, Jul 1;12(7):617-9. PMCID: PMC3128961.

Pipkin ME, Rao A, and Lichtenheld MG. 2010 The Transcriptional Control of the Perforin Locus. Immunol. Rev. May;235(1):55-72.

Ppkin ME*, Sacks JA*, Cruz-Guilloty F*, Lichtenheld MG, Bevan MJ, Rao A. 2010 Interleukin-2 and Inflammation Induce Distinct Transcriptional Programs that Promote the Differentiation of Effector Cytolytic T Cells. Immunity, Jan;32(1):79-90. PMCID: PMC2906224.

Pipkin ME and Rao A. 2009 Snapshot: Effector and Memory T cell differentiation. Cell Aug 7;138(3):606.

Mueller M, Sasaki Y, Stevanovic I, Lamperti ED, Ghosh S, Sharma S, Gelinas C, Rossi D, Pipkin ME, Rajewsky K, Hogan P, Rao A. 2009 Requirement for balanced Ca/NFAT signaling in hematopoietic and embryonic development. PNAS Apr 28;106(17):7034-9. PMCID: PMC2678457.

Cruz-Guilloty F*, Pipkin ME*, Djuretic IM, Levhanon D, Lotem J, Lichtenheld MG, Groner Y, Rao A. 2009 Runx3 and T-box proteins cooperate to establish the transcriptional program of effector CTL. J. Exp. Med. Jan 16;206(1):51-9. PMCID: PMC2626671.

Mayoral RJ*, Pipkin ME*, Rao A, Monticelli S. 2009 MicroRNA-221-222 regulate the cell-cycle in mast cells. J. Immunol. Jan 1;182(1):433-45. PMCID: PMC2610349.

Pipkin ME, Monticelli S. 2008 Genomics in the immune system. Immunology May;124(1):23-32. PMCID: PMC2434389.

Pipkin ME and Lieberman J. 2007 Delivering the kiss of death: progress on understanding how perforin works. Curr Opin Immunol. Jun;19(3):301-8

Pipkin ME, Ljutic B, Cruz-Guilloty F, Nouzova M, Rao A, Zuñiga-Pflücker JC, Lichtenheld MG. 2007 Chromosome transfer activates and delineates a locus control region for perforin. Immunity. Jan;26(1):29-41

Pipkin ME and Lichtenheld MG. 2006 A reliable method to display authentic DNase I hypersensitive sites at long-ranges in single-copy genes from large genomes, Nucleic Acids Res. Mar 1;34(4):e34

Lu Q, Wu A, Ray D, Deng C, Attwood J, Hanash S, Pipkin ME, Lichtenheld MG, Richardson B. 2003 DNA methylation and chromatin structure regulate T cell perforin gene expression. J. Immunol. 170:5124-5132.