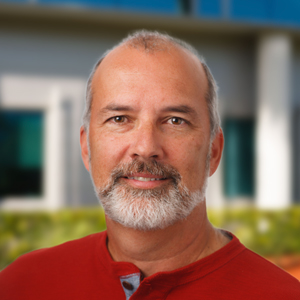 Donald G. Phinney, PhD
---
Scripps Research Joint Appointments
---
Research Focus
Regenerative Medicine
The Phinney lab combines molecular, biochemical and genetics approaches to study the biology of mesenchymal stem cells (MSCs), a type of adult stem cell found in bone marrow. As stem cells, MSCs play an important role in regulating skeletal homeostasis and hematopoiesis. They also possess potent effector (angiogenic, anti-inflammatory, immuno-modulatory) functions that are largely of a paracrine nature and also contribute to their therapeutic potency. A principle focus of the lab is to develop an understanding of how stem/progenitor and effector functions are specified at the cellular and molecular level and exploit this information to develop more efficacious MSC-based therapies for the treatment of skeletal, inflammatory, and immune related disorders. MSCs reside within a low oxygen environment in bone marrow. Therefore, our lab also studies how cells manage oxidative stress and if such stress contributes to disease pathophysiology by adversely impacting MSC function. These fundamental studies have broad implications for a number of skeletal related disorders including bone marrow failure syndromes, such as Fanconi Anemia, and osteosarcoma. Our studies are also relevant to a number of acute and chronic inflammatory conditions that effect the lung, such as pulmonary fibrosis and COPD, pancreas, and brain.

Distribution of Primary Mouse MSCs
Our laboratory has recently received funding from the Director's Office of the National Institutes of Health to distribute to the greater research community primary MSCs from the bone marrow of inbred, transgenic, and knockout strains of mice. Information about the methods used to procure these cells can be found on our laboratory website. To request primary MSCs from our laboratory, please email Dr. Phinney's administrator, Lynn Talaia (ltalaia@scripps.edu).

Cancer Biology
Our laboratory is also actively engaged in developing lead therapeutics for the treatment of cancer, with a particular focus on breast cancer. These efforts are largely directed at developing small molecules that, via direct RNA binding, can be used to probe the function of microRNAs implicated in cancer. This work is done in collaboration with the Disney lab, which has developed methods to annotate RNA structure from sequence and probe these structures against small molecule libraries. Additionally, we have also developed a platform amenable to high throughput screening (HTS) to identify compounds that alter the function of any microRNA of interest by direct binding. RNA-directed chemical probes being developed herein enable interrogation of complex cellular pathways linked to cancer and can also serve as lead therapeutics.
---
Education
Ph.D. (Biochemistry), Temple University, School of Medicine, 1990
B.A. (Chemistry, Mathematics), The University of Vermont, 1984
---
Professional Experience
2015-2017 Chairman, Molecular Therapeutics, Scripps Research
2009-2017 Professor, Molecular Therapeutics, Scripps Research
2008-2009 Director, Good Manufacturing Procedure Facility, Tulane University
2007-2009 Associate Director of Research, Center for Gene Therapy, Tulane University
2000-2007 Associate Professor with Tenure, Health Sciences Center, Tulane University
2000-2002 Assistant Professor, Health Sciences Center, Tulane University
1996-2000 Assistant Professor, Center for Gene Therapy, Tulane University
1996-2000 Assistant Professor, Department of Pathology and Laboratory Medicine, Medical College of Pennsylvania and Hahnemann University
1995-1996 Instructor, Institute for Molecular Medicine, Thomas Jefferson University
1992-1995 American Cancer Society Fellow, Fox Chase Cancer Center
1990-1992 Postdoctoral Associate, Fox Chase Cancer Center
---
Awards & Professional Activities
MSC Committee, International Society of Cell Therapy (ISCT) (2011-Present)
Lead Reviewer Award, Stem Cells (2006)
Planning committee, International Society of Stem Cell Research (2002-2005)
Scientific Advisory Board, StemSource Inc., Los Angeles, CA (2002-2003)
American Cancer Society Fellow (1992-1994)
UVM College of Arts and Sciences, Nominee for Outstanding Academic Sophomore (1982)
Atkinson Academy Scholarship Award (1980-1984)
St. Paul's Academy, Advanced Study Program, Honors in Chemistry (1979)
Editorial Boards

Associate Editor, Cytotherapy (2014-Present)
Translational Medicine (2012-Present)
Current Tissue Engineering (2011-Present)
World Journal of Stem Cells (2008-Present)
International Journal of Stem Cells (2008-Present)
Open Biotechnology (2007-Present)
Stem Cells (2005-Present, Associate Editor 2007-2008, Co-Editor 2008-2009)
---
Selected References
Boregowda SV, Krishnappa V, Phinney DG.Isolation of Mouse Bone Marrow Mesenchymal Stem Cells. Methods Mol Biol. 2016;1416:205-23. PMID: 27236673.
Velagapudi SP, Cameron MD, Haga CL, Rosenberg LH, Lafitte M, Duckett DR, Phinney DG, Disney MD. Design of a small molecule against an oncogenic noncoding RNA. Proc Natl Acad Sci U S A. 2016 May 24;113(21):5898-903. PMID: 27170187.
Boregowda SV, Krishnappa V, Haga CL, Ortiz LA, Phinney DG. A Clinical Indications Prediction Scale Based on TWIST1 for Human Mesenchymal Stem Cells. EBioMedicine. 2015 Dec 24;4:62-73. PMID: 26981553.
Galipeau J, Krampera M, Barrett J, Dazzi F, Deans RJ, DeBruijn J, Dominici M, Fibbe WE, Gee AP, Gimble JM, Hematti P, Koh MB, LeBlanc K, Martin I, McNiece IK, Mendicino M, Oh S, Ortiz L, Phinney DG, Planat V, Shi Y, Stroncek DF, Viswanathan S, Weiss DJ, Sensebe L. International Society for Cellular Therapy perspective on immune functional assays for mesenchymal stromal cells as potency release criterion for advanced phase clinical trials. Cytotherapy. 2016 Feb;18(2):151-9. PMID: 26724220.
Yang R, Piperdi S, Zhang Y, Zhu Z, Neophytou N, Hoang BH, Mason G, Geller D, Dorfman H, Meyers PA, Healey JH, Phinney DG, Gorlick R. Transcriptional Profiling Identifies the Signaling Axes of IGF and Transforming Growth Factor-b as Involved in the Pathogenesis of Osteosarcoma. Clin Orthop Relat Res. 2016 Jan;474(1):178-89. PMID: 26463566.
Phinney DG, Di Giuseppe M, Njah J, Sala E, Shiva S, St Croix CM, Stolz DB, Watkins SC, Di YP, Leikauf GD, Kolls J, Riches DW, Deiuliis G, Kaminski N, Boregowda SV, McKenna DH, Ortiz LA. Mesenchymal stem cells use extracellular vesicles to outsource mitophagy and shuttle microRNAs. Nature Communications. 2015 Oct 7;6:8472. PMID: 26442449.
Pittenger MF, Le Blanc K, Phinney DG, Chan JK. MSCs: Scientific Support for Multiple Therapies. Stem Cells Int. 2015;2015:280572. PMID: 26294916.
Haga CL, Velagapudi SP, Strivelli JR, Yang WY, Disney MD, Phinney DG. Small Molecule Inhibition of miR-544 Biogenesis Disrupts Adaptive Responses to Hypoxia by Modulating ATM-mTOR Signaling. ACS Chem Biol. 2015 Oct 16;10(10):2267-76. PMID: 26181590.
Marciano DP, Kuruvilla DS, Boregowda SV, Asteian A, Hughes TS, Garcia-Ordonez R, Corzo CA, Khan TM, Novick SJ, Park H, Kojetin DJ, Phinney DG, Bruning JB, Kamenecka TM, Griffin PR. Pharmacological repression of PPARγ promotes osteogenesis. Nature Communications. 2015 Jun 12;6:7443. PMID: 26068133
Phinney DG, Isakova IA. Mesenchymal stem cells as cellular vectors for pediatric neurological disorders. Brain Res. 2014 Jul 21;1573:92-107. PMID: 24858930.
Zhao W, Phinney DG, Bonnet D, Dominici M, Krampera M. Mesenchymal stem cell biodistribution, migration and homing in vivo. Stem Cells Int. 2014;2014:292109. PMID: 24738002.
Fazzi F, Njah J, Di Giuseppe M, Winnica DE, Go K, Sala E, St Croix CM, Watkins SC, Tyurin VA, Phinney DG, Fattman CL, Leikauf GD, Kagan VE, Ortiz LA. TNFR1/phox interaction and TNFR1 mitochondrial translocation Thwart silica-induced pulmonary fibrosis. Journal of Immunol. 2014 Apr 15;192(8):3837-46. PMID: 24623132.
Isakova IA, Lanclos C, Bruhn J, Kuroda MJ, Baker KC, Krishnappa V, Phinney DG. Allo-reactivity of mesenchymal stem cells in rhesus macaques is dose and haplotype dependent and limits durable cell engraftment in vivo. PLoS One. 2014 Jan 29;9(1):e87238. PMID: 24489878.
Phinney DG, Galipeau J, Krampera M, Martin I, Shi Y, Sensebe L. MSCs: science and trials. Nature Medicine. 2013 Jul;19. (7):812. PMID: 23826216.
Krishnappa V, Boregowda SV, Phinney DG. The peculiar biology of mouse mesenchymal stromal cells--oxygen is the key. Cytotherapy. 2013 May;15(5):536-41. PMID: 23352463.
Phinney DG, Sensebé L. Mesenchymal stromal cells: misconceptions and evolving concepts. Cytotherapy. 2013 Feb;15(2):140-5. PMID: 23321325.
Haga CL, Phinney DG. MicroRNAs in the imprinted DLK1-DIO3 region repress the epithelial-to-mesenchymal transition by targeting the TWIST1 protein signaling network. J Biol Chem. 2012 Dec 14;287(51):42695-707. PMID: 23105110.
Phinney DG. Functional heterogeneity of mesenchymal stem cells: implications for cell therapy. J Cell Biochem. 2012 Sep;113(9):2806-12. PMID: 22511358.
Boregowda SV, Phinney DG. Therapeutic applications of mesenchymal stem cells: current outlook. BioDrugs. 2012 Aug 1;26(4):201-8. PMID: 22708790.
Boregowda SV, Krishnappa V, Chambers JW, Lograsso PV, Lai WT, Ortiz LA, Phinney DG. Atmospheric osygen inhibits growth and differentiation of marrow-derived mouse mesenchymal stem cells via a p53-dependent mechanism: implications for long-term culture expansion. Stem Cells. 2012 May30(5):975-87. PMID: 22367737.
Sensebé L, Tarte K, Galipeau J, Krampera M, Martin I, Phinney DG, Shi Y; MSC Committee of the International Society for Cellular Therapy. Limited acquisition of chromosomal aberrations in human adult mesenchymal stromal cells. Cell Stem Cell. 2012 Jan 6;10(1):9-10; author reply 10-1. PMID: 22226349.
Russell KC, Phinney DG, Lacey MR, Barrilleaux BL, Meyertholen KE, O'Connor KC. In vitro high-capacity assay to quantify the clonal heterogeneity in trilineage potential of mesenchymal stem cells reveals a complex hierarchy of lineage commitment. Stem Cells. 2010 Apr;28(4):788-98. PMID: 20127798.
Isakova IA, Dufour J, Lanclos C, Bruhn J, Phinney DG. Cell-dose-dependent increases in circulating levels of immune effector cells in rhesus macaques following intracranial injection of allogeneic MSCs. Exp Hematol. 2010 Oct;38(10):957-967.e1. PMID: 20600575.
Barrilleaux BL, Phinney DG, Fischer-Valuck BW, Russell KC, Wang G, Prockop DJ, O'Connor KC. Small-molecule antagonist of macrophage migration inhibitory factor enhances migratory response of mesenchymal stem cells to bronchial epithelial cells. Tissue Eng Part A. 2009 Sep;15(9):2335-46. PMID: 19260777.
Phinney DG. Isolation of mesenchymal stem cells from murine bone marrow by immunodepletion. Methods Mol Biol. 2008;449:171-86. PMID: 18370091.
Ortiz LA, Dutreil M, Fattman C, Pandey AC, Torres G, Go K, Phinney DG. Interlukin 1 receptor antagonist mediates the intiinflammatory and antifibrotic effect of mesenchymal stem cells during lung injury. Proc Natl Acad Sci U S A. 2007 Jun 26;104(26):11002-7. PMID: 17569781.
Isakova IA, Baker K, DuTreil M, Dufour J, Gaupp D, Phinney DG. Age- and dose-related effects on MSC engraftment levels and anatomical distribution in the central nervous systems of nonhuman primates: identification of novel MSC subpopulations that respond to guidance cues in brain. Stem Cells. 2007 Dec;25(12):3261-70. PMID: 17932418.