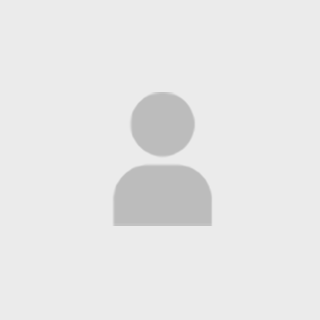 James Koziol, PhD
Email
---
Education
Ph.D. (Statistics), The University of Chicago, 1974
M.S. (Statistics), The University of Chicago, 1970
B.S. (Mathematics), The University of Chicago, 1969
---
Professional Experience
1991-2017 Professor of MEM, Biomathematics, Molecular and Experimental Medicine (MEM), Scripps Research
1991-2017 Professor of MEM, Molecular and Experimental Medicine (MEM), Scripps Research
1988-1990 Member and Head, Division of Biomathematics, Research Institute of Scripps Clinic
1985-1988 Senior Staff Scientist, Department of Basic and Clinical Research, Research Institute of Scripps Clinic
1978-1985 Adjunct Associate Professor of Mathematics and Medicine, University of California, San Diego
1978-1985 Supervisor of Biostatistics, Epidemiology Unit, T. Gildred Cancer Center, University of California, San Diego
1976-1978 Assistant Professor of Mathematics, University of British Columbia
1974-1976 Staff Fellow, Clinical and Diagnostic Trials Section, Biometry Branch, National Cancer Institute, National Institutes of Health
1970-1972 Commissioned Officer, U.S. Public Health Service, Office of the Chief, Biometry Branch, National Cancer Institute, National Institutes of Health
---
Awards & Professional Activities
1969 National Science Foundation Graduate Fellowship, 1969-70/1972-74
1980 NIH Research Career Development Award, 1980-1986
1982 Institute of Mathematical Statistics, Fellow, 1982
1988 Alexander von Humboldt Foundation Award, Universität Heidelberg, 1988-1990
---
Selected References
Kunicki TJ, Federici AB, Salomon DR, Koziol JA, Head SR, Mondala TS, Chismar JD, Baronciani L, Canciani MT, Peake IR. An association of candidate gene haplotypes and bleeding severity in Von Willebrand Disease (VWD) type 1 pedigrees. Blood. 2004 Jun 29.
Koziol JA, Feng AC. A note on the genome scan meta-analysis statistic. Ann Hum Genet. 2004 Jul;68(Pt 4):376-80.
Fuller DB, Koziol JA, Feng AC. Prostate brachytherapy seed migration and dosimetry: analysis of stranded sources and other potential predictive factors. Brachytherapy. 2004;3(1):10-9.
Fukuda S, Fini CA, Mabuchi T, Koziol JA, Eggleston LL Jr, del Zoppo GJ. Focal cerebral ischemia induces active proteases that degrade microvascular matrix. Stroke. 2004 Apr;35(4):998-1004. Epub 2004 Mar 04.